This content has been modified since its original publish date. We distinctly recall writing it and see from the number of inquiries it has been very helpful to others. With the current health concerns involving COVID-19, our network is looking at a large increase in freight volumes. Our team will continue to update this information in the future. Please leave comments for other viewers.
The 2021 heavy-haul & oversize trucking season is here!
It looks like the 2021 heavy-haul and oversize trucking season is beginning to start. While freight volumes are still on the low side due to the winter months we can tell by the consistency of loads being posted that the season will move in high volume very shortly. This won't come soon enough for many companies as the 2020 heavy-haul & oversize trucking season was very short-lived with freight volumes low. Economic indicators for 2021 look fair as the wind power industry continues forward with its continual expansion. That's not to say it's time to go trailer shopping just yet but it does look like we should have a bumper year. While the heavy-haul trucking industry certainly needs a boost, the oversize trucking industry needs it terribly bad with so many other companies dependent upon oversize freight in order to operate. This includes the entire pilot car industry as well as specialized equipment manufacturers that cater to and service items for the industry. Over the past few decades, we've learned that the pilot car industry can be very flexible as well as resilient and can recover from freight shortages pretty quickly considering. Whereas the heavy-haul industry suffers much longer from a short-term financial blow as company operating costs are high. Especially if you own a specialized trailer. The more axles, the more money you owe the bank.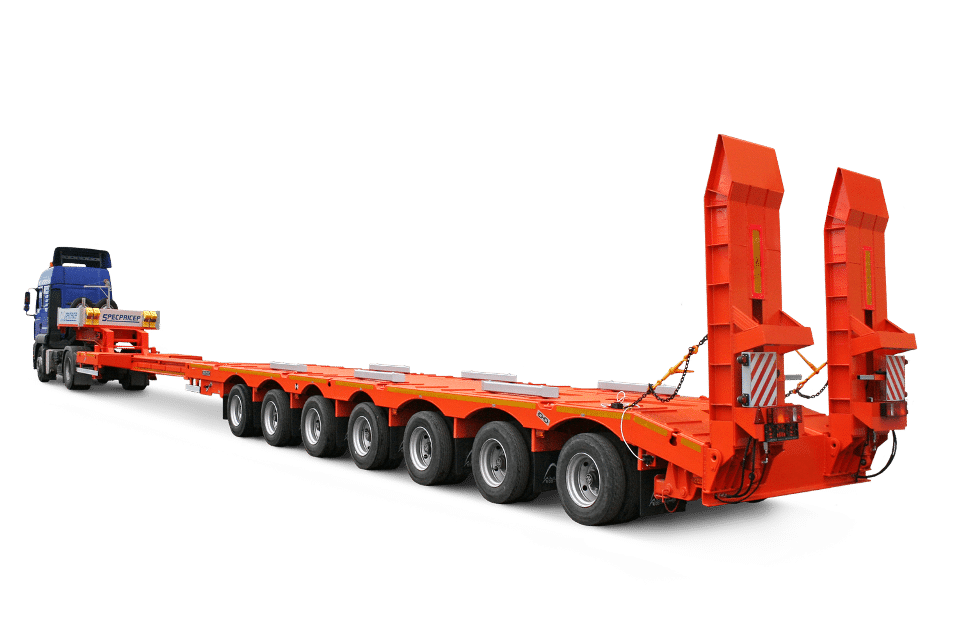 What do we think about 2021 and freight volumes?
2021 will be a great year for this area of the specialized trucking industry. While we're not predicting record-breaking highs in freight volumes but it is our general opinion that 2021 will bring some much-needed relief as existing construction projects are already on the table. Companies that wish to have this work will need to push with existing advertising as well as create new avenues for advertising.
Here are a few noteworthy items about 2021 freight volumes:
Existing wind energy jobs in WY, KS, OK, and East TX will continue. However, quite a few projects are now being built in other parts of the world as well as the sea. This hurts us as far wind energy equipment shipping goes.
This the year following a new election year and consumer spending is up. These newly elected people proclaim it all but anything however once in office it's usually a new story we all have to just roll with. It's very hard for specialized trucking companies that facilitate growth projects to forecast what their capabilities will be for new construction projects. However, this year will be a big one.
The US has too many heavy equipment surplus items they're in the process of selling off. That equipment will come up in the auctions this year so shipping from the auctions to the ports will be excellent in 2021. The overall freight volume getting a push in this area as well.
It's going to be busy year folks. The companies that will earn the most money in 2021 are the ones that are advertising smart and savvy.
See also:
Heavy-haul and oversize trucking quotes.
Heavy-haul and oversize shipping regulations.