Trucking company registration page. 
We're not a reverse auction cheap bid site. We're an open marketplace with customers looking for qualified carriers they can develop working relationships with. Our website is entirely dedicated to and focused on connecting the carrier and the customer together direct. One of the ways we do this is by feeding your trucking company direct customer leads every day of the week. We enable companies to work smarter instead of harder. So instead of your sales team trying to find new customers by marketing blindly to millions of companies that may or may not be moving anything at all – we give you live shippers that are planning projects right now. Our customers are searching for you. For over 17 years WideloadShipping.com has been providing heavy-haul and oversize trucking companies with new customers, tools and resources that create opportunity for growth. Our loadboard and directory give your company the competitive marketing edge so you're continually developing your customer base.
System 1. The loadboard.
You can set your account to notify you of every shipment posted so you're aware of what's going on it real time. You will know exactly what is being posted in real time. The second a customer submits their shipment our system will notify you.
We enable you to connect with direct shippers and brokers by delivering them directly to your desktop or mobile device in real time.
Gain access to new customers and freight posted nowhere else.
International freight as well as USA, Canada and Mexico.
You invoice the customers direct. We take 0% of your line haul.
Negotiate fair industry rates based on your companies needs.
Name your own payment terms for shipments you haul – COD is standard.
Get email notifications when new shipments are posted.
Affordable pricing as low as $33.33 per month (paid yearly) – easily pays for itself.
Try our system FREE for 5 days. 
System 2. The carrier directory (separate system).
Many of our visitors are't familiar with a loadboard or simply wish to keep their shipments private (Hollywood, NASA, DOD, etc.). Whatever the reason we have a separate system that accommodates both types of customers.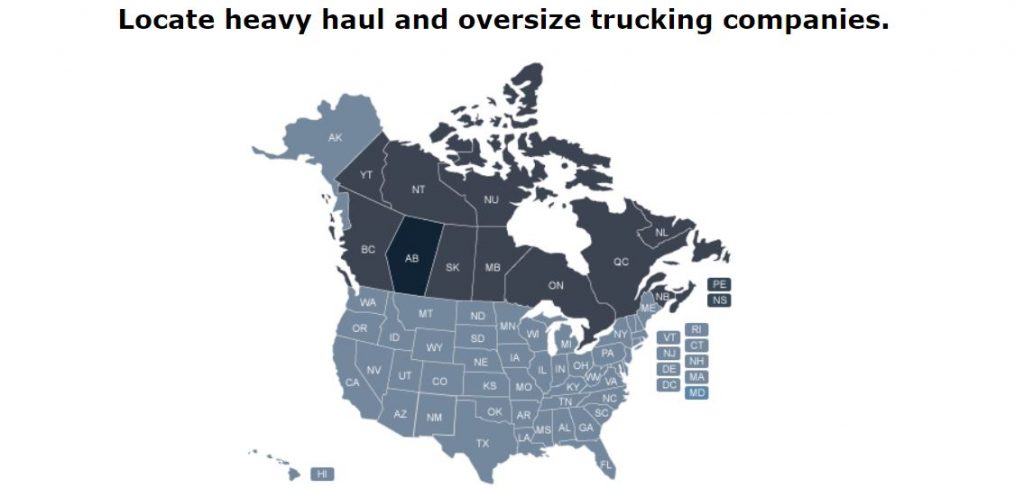 Our directory does a lot more than just lists your phone number. It's also seriously worth a lot more than what we charge. You can do you company a lot of good by reading: The proof is in the pudding.
Meet meet new customers motivated to get their heavy-haul/oversize loads shipped.
Of course our neat little website does a lot more: