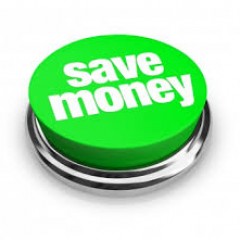 Arizona oversize and over-weight trucking permits – do it yourself.
Do it yourself oversize and over-weight trucking permits for Arizona.
Arizona oversize trucking permits and over-weight as well are pretty darn easy to order online. Just like the freight broker makes 10% of your line haul for having the customer oversize and over-weight trucking permit providers are making their share by charging heavy haul and oversize trucking companies a fee to fill out a simple state form with all of your information on it and send it in. In the case of Arizona trucking permits it's pretty simple. All you do is go to a page they have online, fill in all of the blanks using type over in a browser window and hitting the print button. Even if your company doesn't have a printer or a remote printer in the truck it sure would be a good investment to get one. It could save you thousands on this trip, this month and tens of thousands of dollars a year. Since technology is getting better and better each and every day many state permit offices are understanding that an automated trucking permit application process can save them serious man hours which means saving big money. What this means to you is that filing for oversize and over-weight trucking permits just got a whole lot easier!
You can start filing for your Arizona oversize and trucking permits today!
To get your company up and rolling in the do it yourself trucking permits game in Arizona state all you have to do is:
Fill out this application in your browser.
Print the application.
Fax it over to the Arizona permits office.
Kick back and relax.
Just a few pointers. Make sure you enter your company information exactly and accurately. Arizona is pretty reluctant to make changes to oversize/over-weight trucking permits that have already been submitted for processing so don't be in a hurry, wait until you have all of the information, then enter it with care and you'll be on your way to saving big time money in no time!
Not a bad gig at all! Oh, just in case, do you need a "class C permit application"? No problem.