Part 1.
Professional drivers can go long and far, especially on a healthy diet.
Allow me to introduce myself. They call me Mr. Miles. If I may, I'd like to formerly educate you on something that has come a long way in the last 10 years but has seemed to elude the professional driving industry; the topic of driver nutrition. Now before anybody drops this, turns their keys and hits the road running, they need to understand just how important the fuel we put in our bodies truly is. Just like the truck you're keeping between the lines, our bodies are also high-tech machines that need key ingredients for optimum performance. When we the don't get these ingredients in the proper ratio things start breaking down.
A breakdown could be just around next the corner if steps aren't taken to change what we consume behind the wheel. We're gonna break this down into 3 parts for you The first one just as important as any of the other:
1. AWARENESS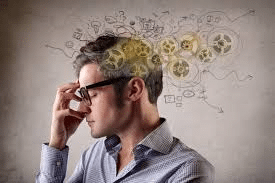 So while your favorite roadside diner probably hooks up a mean plate of biscuits and gravy with fried taters, you can bet 10 to 1 the ingredients they're using aren't anywhere near the top of the shelf as profit is the name of the game. These days pretty much everything has wheat in it from flours to breads and about anything that comes in any kind of packaging. The wheat industry is subsidized by the Federal government and every year we grow more than we need. So what do we do with it? – use it as a filler, in everything, including makeup. I bet you didn't know that the word gluten is a Greek word that means "glue." My guess was glutton, but the key here is I don't know anybody that wants to go down that sticky road especially since it leads to LGS or Leaky Gut Syndrome which is known to effect your throat, joints, colon, skin, thyroid, adrenals, mouth and sinus. Kind of sounds like a truck driver. Do I have your attentions now? See for yourself:
Anyway, whether or not you consume it, wheat inflames your intestines. The ancient Greeks knew this and that is why they used "ancient grains" to make everyday breads instead of wheat. Breads made out of wheat we're used only on special occasions once or twice a year.
So back to our own bodies, essentially what we're doing is being jolted around the roads and highways with already inflamed intestines which isn't good for the rest as our neurons are created in our stomachs and nobody wants leaky stomach which is gut sharp and alert. No one wants that feeling of brain drain when that meal you just ate sits like a rock in your stomach. How do drivers out on the road accomplish this goal? It's a lot easier than it sounds.
Our bodies need fruits and vegetables – non GMO to boot, so our stomach can create the proper neurons that go to your brain and affect the decisions you make. The more and better neurons you have, the better decisions you make.
Always have healthy snack on hand in your rig. It's a lot easier to munch on those goodies than pulling over. Like my uncle always said – the less time opening the cab door means more money for me. Now that doesn't mean don't pull over and rest. And that doesn't mean you can't indulge once in awhile and knock down those greasy tenderloins or take that hot beef sandwich to "pound town." This is about getting into healthy habits. Everyone out there has their go-to staples. Limit those if you can. You'll feel a lot better. Acid reflux and heartburn are not friends of mine, nor should they be yours.
Processed carbs and refined sugars are out my brothers and sisters. Keep these to a strict minimum. The alternatives are endless – protein bars or shakes, yogurt, cottage cheese, mixed nuts, beef jerky, veggies, fruits and probably most important – water. It's a lifeline and keeps you chugging along. Ditch the soda and energy drinks – there full of empty calories and won't sustain you over the long haul.
Now's here's the part I don't like to discuss, but it is reality and the hard truth. Not changing to a healthy routine of eating the right things can lead to a whole host of problems. They're not pretty. Stroke, cancer, heart disease, Type 2 diabetes and sleep apnea are just some of the maladies that you'll have to deal with if a diet isn't modified to make your body work more smoothly. Don't drive on the wrong side of the road. There are warning signs. The good part is a lot of problems associated with what food you put in your body can be reversed. The human body is an amazing instrument, but how you treat it and what you put in it is of the utmost importance.
Also, try to eat four or five small meals a day. There are all kinds of salads and wraps out there to fill the void in your stomach. If you like seafood, salmon is easy to store and eat as well. Pot roast with carrots and potatoes is also a champion choice on my winning Roadmaster squad. There's only healthy all-star truckers on my roster!! We're winners and we feel good about what we're doing.
So the next time you hit up your grocery store, make a list. Shop with your head and your heart. Sometimes your stomach wants to pull the trigger on that Hungry-Man frozen TV dinner. JUST SAY NO!!! Keep your game plan real and stick to the outer aisles – the more you hit the center of the store, the more you will be inundated with junk food in packages.
Stay dialed in for more recipes from the Doctor Miles in the coming weeks that are fresh, ready and easy to prepare!!! I'll also touch on items and appliances that will blow your mind on what you'll be able to cook and prepare in your cab. We'll also talk about ways to keep your body moving with exercise routines that take no time at all. You'll feel better and I know I will knowing that my road hounds are gettin' 'er done!!!
Keep'n it real and keepin' it wide!
Doctor Miles for
WideloadShipping.com
Read; part 2.