Alabama oversize and over-weight trucking permits – do it yourself.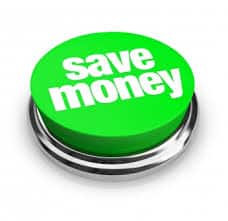 Do it yourself oversize and over-weight trucking permits for Alabama.
Need to order oversize or overweight trucking permits for Alabama state? Well it's much easier that you ever thought, in fact you can order them yourself and jump on the band wagon with many other trucking companies and start saving thousands of dollars every year or maybe every single time you take a new load. That's right! Do it yourself trucking permits are becoming more and more popular these days in this tough economy. Permits can take 10% or even more from your companies pocket on each line haul. Every single time you more an oversize load your company could be making much more money if you were to simply file for your own oversize trucking permits and it's much easier than you may have thought. With the internet becoming more mature every single day state DOT's are turning to online processing systems to save the state money. What this means is it's much easier to do than it used to be but trucking permit companies aren't going to tell you that.
Start ordering your trucking permits today. AL-ePASS is easy!
If you want to get set up with Alabama so you can start processing your own oversize and over-weight trucking permits there are a few simple things you need to do:
Get your trucking company set up in their system – you only have to do it once.
Read the oversize and overweight trucking permit manual.
Make sure you know the rules and regulations. Our site regulations are friendly too.
Login to your account and start ordering today.
This is a re-print of prices straight from the ALDOT website for single trip permits:
Single Trip Permits
Mobile homes, modular homes, sectional houses, portable buildings, and boats: $10.00
Up to and including 12 feet wide, 75 feet long. $10.00
Boats in excess of 12 feet wide. $20.00
Mobile homes, modular homes, sectional houses, and portable building in excess of 12 feet wide and/or 75 feet long. $20.00
Heavy commodities or equipment. This is for vehicles or combination of vehicle and loads whose weight exceeds the maximum limit specified by law.
From 80,001 pounds up to 100,000 pounds. $10.00
From 100,001 pounds up to 125,000 pounds. $30.00
From 125,001 pounds up to 150,000 pounds. $60.00
From 150,001 pounds and over. $100.00
It's as easy as that! Ordering oversize and overweight trucking permits has never been so easy and best of all you saved yourself anywhere from $30 to $60 dollars and learned how to do it yourself from now on. Think of how much money your company will save in a month, a week or even just a year! Do it yourself trucking permits is the way to go. If you have ANY information you would like to share with others about doing your own trucking permits in the state of Alabama please let our visitors know by sharing your thoughts below.