How Do You Start a Pilot Car Business?
Over the last few decades, hundreds of people have contacted us to inquire how to start a pilot car business of their own and become a pilot car driver. After attempting to deal with all of these inquiries, we decided that the best thing to do was create a standardized instruction guide or road map. 
After operating for over 15 years online, we've taken it upon ourselves to do what we do best. Help people. So, we wrote a detailed guidebook to help everyone interested in starting their pilot car business. While we have to charge for our time, the price is very affordable, considering we're providing you with inside information on exactly how the industry works and what you will be required to have and expect to get your pilot car business started.
Get a Step Closer To Starting Your Pilot Car Company
After a long wait,  we have complied a simplified guidebook that explains everything you need to know before starting a pilot car company, including the requirements and laws applying to different states. With this, you get closer to starting your dream job. You can now purchase our affordable guidebook below. 
NOTE: You will get the latest copy of a purchased eBook in your email anytime we make new updates.
A Highlight of What To Expect in Our Guidebook
Generally, every state will want you to register your business with a minimum of a DBA or "doing business as." You may decide to start a corporation (Inc.) or a limited liability company (LLC) once you get going, but a DBA may be the right choice depending on your state's laws. We suggest you speak with a licensed attorney about the entity best for your business, as each person's circumstances differ. There are many factors to consider, like taxes, marital status, joint incomes, the amount of money you bring into your household, and liability. With a DBA, you can get sued if, in the unfortunate event, you made a decision that resulted in property damages or, worse, caused bodily injury to someone. Have you ever heard someone say: "You can sue my company, but please don't sue me"? Well, if your corporation or LLC is properly set up and you are working for it, it would likely be the corporate body bearing the responsibility resulting from your actions. However, consult a professional attorney in your state. Once you've determined your best option, you can move on to things like obtaining your flagger license and dealing with any state insurance and training qualifications that may be required.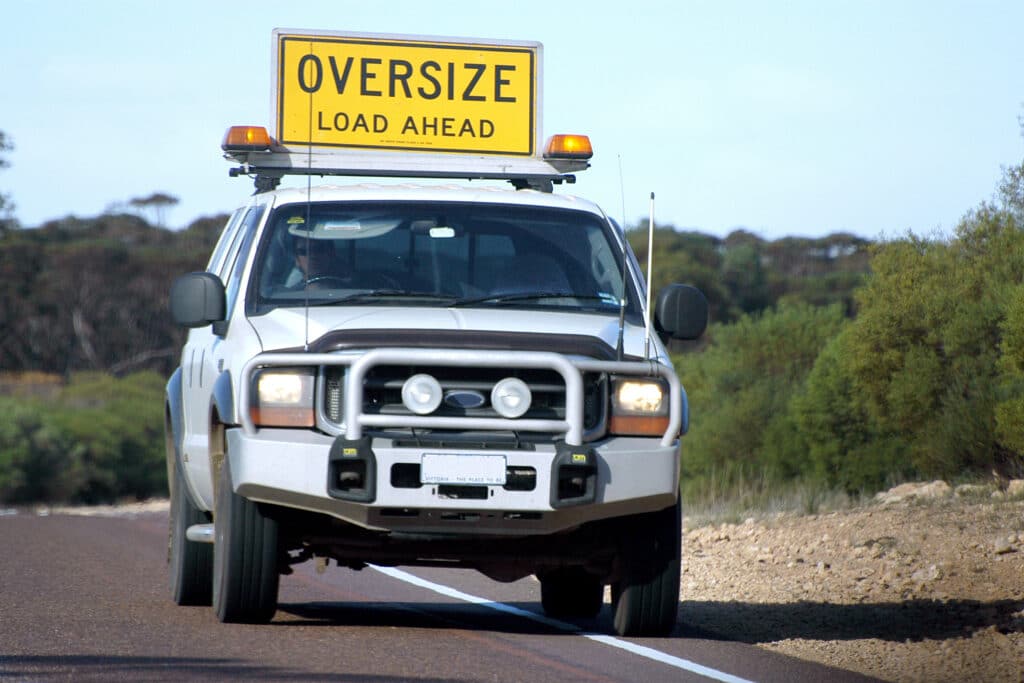 We Teach You How To Start and Operate Your Own Pilot Car Company
How to figure out the best business model to start a pilot car company.

Insurance requirements for pilot car companies and issues to consider.

How to choose a vehicle that meets the minimum requirements to operate legally in the capacity of a pilot car vehicle.

States/Provinces that require pilot car vehicle operators to have certifications and where to get them.

What NASTO, SASHTO, MAASTO, and WASHTO is, and what regions do they cover?

Required equipment (as suggested by the FMCSA) and minimum requirements.

How to get set up for the

height-pole pilot car

industry.

How to get customers so your pilot car company can start making money.

Tips on how to operate a pilot car professionally to protect motorists.

Invoice template examples and creating them. So your new pilot car company can get paid quickly.

What is expected of pilot car vehicle operators? From the driver and pre-trip safety checks and planning.

How to create your own "package" to exchange with trucking companies. What you need and what you need from them.

Industry rates and what to charge for your pilot car service based on geographic location.

Online strategies on how to get your name out there and develop a serious online presence at an affordable cost.

Basics of how to perform a

route survey

.