Arkansas Oversize and Overweight Permits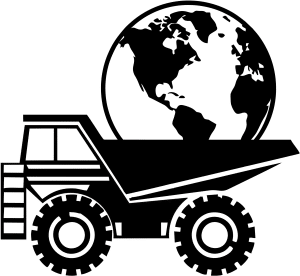 Contact (877) 792-5056 for Oversize Permits in Arkansas.
Wide Load Shipping is here to help you acquire permits for your oversize load transport in Arkansas. Our logistics agents are experienced in the shipping permit process in Arkansas and will ensure your load is accompanied by the right paperwork to avoid fines. Call us to get started now!

Oversize Load Limits in Arkansas
Length: 53'6 feet.
Width: 8'6 feet.
Height: 13'6 feet.
Weight: 80,000 pounds gross(GVW),  20,000 pounds on a single axle, 34,000 pounds gross on any tandem axle, and 54,000 pounds on any tridem axle.
Overhang: Arkansas is NOT clear on the overhang.
When Are Pilot Cars or Escort Vehicles Required in Arkansas?
Heavy-haul or oversize loads may require to be accompanied by an escort vehicle or pilot car under the following dimensions and weight
Length: If the load is 75′ to 95′ on a 2-load road you will need one rear pilot car (escort).
Width: 10′ 6″ to 12′ wide on a 2 lane road requires 1 front pilot car. On a 4 lane road up to 12′ wide requires no escorts. When a load is 12′ 1″ to 14′ wide 1 front and 1 rear pilot car (escort) is required on all 2 lane roads and 1 rear on all 4 lane roads. For loads 14′ 1″ – 15′ wide 1 front and 1 rear pilot car (escort) is required. 15′ 1″ to 16′ wide on 2 lane requires 2 front pilot cars (escorts) and 1 rear pilot car (escort). On 4 all-lane roads 1 front and 2 rear pilot cars (escorts) are required. If you do have a permit for weekend travel you will be required to have a police escort. Districts and Parkways may require additional escorts as well. Vehicles traveling with a width of over 14′ wide will not be allowed to travel on Fridays except on Parkway. The maximum width allowed on the Parkway is 16′ and must be accompanied by a police escort if over 15′.
Height: If the height of the load exceeds 15′ a front high pole car is required.
Weight: Check with the State to see if your weight class will require a pilot car/escort.
Overhang: If the front overhang is over 10′ on 2 or 4-lane roads 1 front pilot car (escort) is required. If the rear overhang exceeds 10′ on a 2 or 4-lane road one rear escort is required.
For a vehicle to qualify as a pilot car/escort vehicle, it must have a gross weight of over 2,000 pounds but also have a manufacturer's gross weight rating of fewer than 26,000 pounds.
What's the Cost of Trucking Permits In Arkansas?
Below we have the costs of oversize and overweight permits in Arkansas. Wide Load Shipping team of specialists will help you acquire permits for your load. Call us at (877) 792-5056!
Each ton per mile traveled is charged as follows;
Less than 100 miles: $8

101 miles to 150 miles inclusive: $10

151 miles to 200 miles inclusive: $12

201 miles to 250 miles inclusive: $14

Over 252 miles: $16
Pilot Cars/escort Vehicle Certifications and Requirements in Arkansas
All pilot cars/escort vehicles must display a bumper or roof-mounted "OVERSIZE LOAD" sign visible from both the front and rear of the vehicle. The sign must be at least 5′ long and 12″ in height, yellow with black letters no less than 10″ tall and 1 1/2″ in width. Vehicle must have 2 safety flags, red or orange, and be a minimum of 18″ of length and height mounted at a 40 to 70-degree angle on all 4 corners of the vehicle. Company identification signs must be placed on both sides of the pilot car (escort vehicle), displaying the company's name and phone number, and on both the left and right-hand sides of the vehicle. These signs must be no less than 8″ tall x 12″ wide, and identity writing must be plainly legible. The vehicle must be equipped with a horizontally mounted rotating (or strobe) amber-colored flashing light, which must be visible from a 360-degree angle from a minimum of 500 feet. Vehicles must be equipped with a CB radio or 2-way communication device, 2 – 5 pound fire extinguishers type A, B, and C, a sign with the word "STOP" on one side and "SLOW" on the other with dimensions of no less than 18″ in diameter with a minimum of 6″ letters. A red safety colored flag with a handle no less than 18″ square, 3 reflective emergency road triangles or 18″ traffic cones, 2 OVERSIZE LOAD banners (yellow with black lettering), and a safety colored (red, orange, yellow, or lime green) vest, jacket or shirt (used while directing traffic).
Oversize and Overweight Permit Limits in Arkansas
Below are the maximum dimensions a load can be even with a permit in the state of Arkansas:
Length: No set maximums.
Width:

18 ft on the interstate and upto 20 feet on others.

Height:

17 feet. 

Overhang: Depends on your shipment.
Here's the maximum weight your load can be, even with a permit in Arkansas:
Single Axle Weight Permits: 20,000 pounds
Tandem axles Weight Permits: 46,000 pounds
Tridem axles Weight Permits: 60,000 pounds
Quadem axles Weight Permits: 68,000 pounds
Steer axle Weight Permits: 12,000 pounds
Max Gross Weight Permits: 180,000 pounds
Seven axle Weight Permits: 146,000 pounds
Super Load Limits in Arkansas
Arkansas state DOT will classify any shipment in excess of the following dimensions and weight as a super load
Length: Depends on your route needs.
Width:

20 feet.  

Height: 17 feet.
Weight: 180,000 pounds.
Oversize Load Signs in Arkansas |
Safety Flags and Warning Signs
Any combination or shipment in excess of the legal dimensions should be correctly marked. Signs stating "OVERSIZE LOAD" are required to be displayed on the front of the combination and the rear of the load. In addition, square 18 inches of red or orange-colored safety flags have to be placed on the front of the power unit and rear corners of the load. Typically night movement is not permitted. However, always refer to your permit for any special lighting requirements. Heavy haul shipments may not be required to display signs, but refer to your permit again.
Legal Travel Times for Oversize and Overweight Loads in Arkansas
Most travel is restricted to daylight hours only in Arkansas. Continuous travel may be permitted for heavy haul loads that are not oversize. It is possible under some circumstances to obtain weekend travel permission for some routes/smaller dimensions upon request (when filing). No travel is permitted when visibility is obstructed, or inclement weather exists, which can include but is not limited to: snow, hail, rain, wind, etc. Always follow instructions on your permit and travel advisories for more information. CURFEWS: Little Rock area from 7 AM until 9 AM and 4 PM until 6 PM, including I-30, mile marker 137 to 143, I-40 from mile marker 151 to 155, and all of Interstate 630. Holiday travel is restricted when the holiday is on a Monday or Friday (no weekend travel permitted) on New Year's Day, Memorial Day, Independence Day, Labor Day, Thanksgiving Day, and Christmas Day. However, you may travel on Martin Luther King Day, Robert E. Lee's Birthday, George Washington's Birthday, and Veterans Day.
Ready To Aquire an Oversize Permit For Your Load in
Arkansas
? Call (877) 792-5056! 
MORE USEFUL RESOURCES
Arkansas Oversize and Overweight Permit Laws