Colorado oversize trucking permits for oversize and over-weight shipping help – DIY.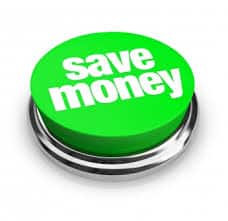 Do it yourself oversize and over-weight trucking permits for Colorado.
In this day and age trucking companies need to save every little bit they can and one place that we see where there is plenty of room for savings in in the oversize and over-weight trucking industry. Need help getting started? Well we can show you exactly how easy it is to get oversize and overweight trucking permits on your own. Many states are learning the it is much cheaper for them to simply create and automated online system that will enable people to enter their own information. This is what the trucking permit providers are not going to tell you as their lively hood depends on you calling them. But if their jobs don't require the amount of work it used to then it is time for the American trucking companies to wake up and get with it. In most states ordering over-dimensional and over-weight permits is easy and your company stands to save thousands and even tens of thousands of dollars by issuing your own trucking permits.
You can start filing for your own oversize and over-weight trucking permits for Colorado today!
That's absolutely right. Colorado DOT is still a little behind the curve meaning they don't have an online trucking permit system implemented yet BUT they do have a easy to print permit application that you can simply fill out and fax back to them. They will debit your card just like a permit provider company but it will be much lighter on your bank account if you do it yourself. Infact, most trucking permit companies charge anywhere from $30 to $60 for an oversize or over-weight trucking permit in Colorado state. Ordering a permit is as easy as 1,2,3.
First you may wish to read the Colorado DOT rules and regulations.
Print and fill out this transport permit application.
Fax the completed application to the number at the top of it.
Kick back and relax. A whole team of professionals is getting your trucking permit approved.
Is that easy or what? Why pay as much as another 10% of your line haul for trucking permits? All it takes is just a few moments of your day and you can save thousands of dollars and even more. Oversize and over-weight trucking permits are a breeze when you do it yourself and you save! If you have any ideas that can help other trucking companies file their own trucking permits please share them with out other viewers by leaving your comments below.