Connecticut oversize trucking permit and over-weight help DIY.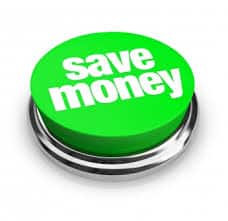 Filing for oversize and over weight trucking permits is becoming a much easier process. Find out why and save your trucking company thousands.
In these times with technology advancing more and more every day state agencies are making it easier and easier to do business with them using online application systems built for the consumer – especially when it comes to filing for oversize trucking permits. What this translates into is that it is easier and less costly for them to automate a process letting you the customer enter the information rather than one of their employees which saves the state DOT countless man hours and thus saving them money. So, while there was a huge need for trucking permit companies in the past, today it's much easier for trucking companies in need of oversize and over-weight trucking permits to file for them on their own. Something that trucking permit companies aren't going to tell you and don't necessarily want you to know. Nobody knows more about your company than you. So all of the truck registration numbers, MC numbers, trailer, insurance and load dimensions are less likely to be inputted incorrectly by you, your driver or dispatcher rather than a third party trucking permit company that is charging you from $30 to $60 per state to fill out an online form in 3 minutes. If today's American and Canadian trucking companies wake up a bit they can find with very little help at all that they can be getting their own oversize and over-weight trucking permits in just a few clicks that can be as easy as 1,2,3.
You can start filing for your own oversize and over-weight trucking permits for Connecticut today!
That is right. The Connecticut state DOT office that processes oversize and over weight trucking permits has easy instructions that will show you how to fill out the form for oversize and over weight trucking permits online which is easy to do. In fact we can show you how to get your own trucking permits from Connecticut state in about 3 very easy steps.
First of all simply take a look at Connecticut DOT instructions for filing for a trucking permit.
Fill out the easy Connecticut DOT permit application for obtaining a oversize or over weight trucking permit.
Fax it back to the number at the top of the permit application.
Kick back and relax. A professional team from the state is rushing to approve your application.
Now is that easy or what? You can save yourself thousands or even tens of thousands of dollars every single year just by taking a few extra minutes and filing out and filing your companies oversize and over-weight trucking permits yourself. It's much easier than it used to be and most state programs are gearing up (if they haven't already) to make it easier for trucking companies to file for their own trucking permits.
If you have some knowledge of oversize trucking permits with the state of Connecticut please feel free to share that information below to help the next visitor. We thank you for having a look at this information and hope you found it useful.