Georgia oversize trucking permit and over-weight help DIY.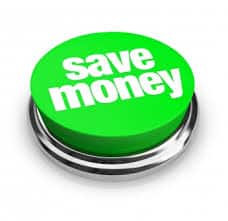 Filing for oversize and over weight trucking permits is becoming a much easier process. Find out why and save your trucking company thousands.
In the days to come soon trucking companies will more and more start filing their own trucking permits. Why? Well it's simple. State DOT agencies are realizing that it is much more cost effective to offer oversize and over-weight trucking permits online. It saves them hundreds of thousands of dollars in the long run. It takes less employees to manage and the approval process is easier to manage if certain fields like width or height don't exceed certain numbers, so they can automate the approval process for routine shipments using the freed up hours towards superloads and excessive large or heavy shipments. It's elementary my dear readers. With trucking permit companies making hand over fist in profits with the same kind of automated systems they will tell you anything to keep your business and even this article is rubbish so we offer you a solution. Try is yourself and you decide. The worst that can happen is that you can go back to doing what you are not with oversize and over-weight trucking permits but on the flip side your trucking company stands to save tends of thousands of dollars and even more depending on how many oversize or over-weight permits a year your company orders.
You can start filing for your own oversize and over-weight trucking permits for Georgia today!
Yep, thats correct! The Georgia DOT has created an online system that will serve you up whether you have an account with them or not or you can even use the old faxing method if you'd like – it's all about making it comfortable for the carriers. However, if you create an account you get the ability to use their routing system which is an added bonus! Let us show you just how easy it is to order oversize or over-weight permits in Georgia and you can be the judge.
Decide whether you want to use the old faxing permit system, order a permit without an account or by creating a permanent account with the Georgia DOT using ARPS (Automated Routing and Permitting System). Make your choice, they're all easy! (Note: if you are using ARPS login here.)
After deciding how you want to submit your permit fill out the form, fax back or click submit.
Kick back and relax! A whole team of state workers are scrambling to approve your application.
It doesn't get much better than this! Ordering oversize or over-weight trucking permits in the state of Georgia is downright easy! Not only that your trucking company will save a bundle of cash by ordering your oversize and over-weight trucking permits on your own. All if takes is a little extra time and effort and you are saving huge!
If you would like to share this information please click the green button above. If you would like to leave a comment for the next visitor please do so using the quick for below.