Machinery shipping information.
Machinery shipping is the transport of a piece of machinery from 1 point to the other. This type of shipping can take place over the roads, over the ocean, in an airplane or on a train. Machinery shipping specifically involves the movement of a object (in this case a your machine) from one place to another place.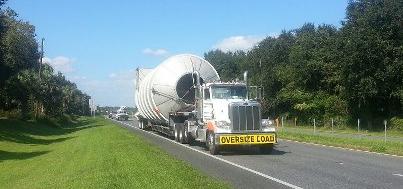 Know what transport entails.
Since there are many aspects and complications involving the examples given above strategic planning and research usually needs to be done in order to successfully ship a piece of machinery. Especially if it is considered large or very heavy. City County state and federal governments have created rules and regulations to govern the process of machinery shipping in order to protect their assets. Depending on exactly what type of machinery you intend to transport it is possible to damage public assets or create a safety hazard. These rules and regulations were created and enacted as law to preserve these interests.
Primarily the transport company that is doing the actual moving of the machinery is the one who has to be responsible for and comply with these rules and regulations. This guide is to serve as a basic resource so you know what has to take place during the course of planning your movement. We have four basic sections to equipment shipping that you need to know about and take a look at.
The first one is to get at least three machinery shipping quotes.
The second one is to choose the right transport company to ship your machinery.
The third one is to make sure that your machinery is properly insured.
The fourth one is preparing your machinery for transport.
We will also cover some of the more technical basics of machinery shipping like transportation agreements, researching machinery movers and bills of lading.
Are you ready to get the ball moving?
So the first thing that you want to do is find a reliable trucking company that is not only professional but well-equipped to ship your machine. There are many different companies out there that offer this type of service that we want to make sure that you pick the right one. The first thing you can do is get a shipping quote. When you use our service we plug you into a national network of shippers and haulers that covers all of North America including Canada and Mexico. So instead of you looking all over the place for the right company if you use our tools they will call you. Our service will put you in touch with companies that you've never even heard of before. All of them experts in the field of transporting specialized objects like equipment and machinery. Once you started to get some quotes will then take you through the process of selecting the right carrier. Just because a company gives you a low number does not mean they are the one that's right for the job. In fact it is possible that this could wind up costing you more money in the long run if you are aware of all of the specifics that are involved.