Illinois oversize and over-weight trucking permits. Do it yourself – DIY easy!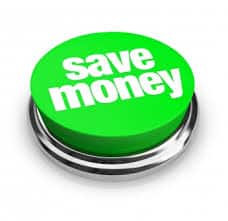 Filing for Illinois oversize and over weight trucking permits is VERY easy. Read below and find out how to your trucking company thousands of dollars.
If you are looking for a way to cut your bottom line on operating costs then have a look at how much your company is spending on buying trucking permits. Now compare that with how much each state charges to issue a trucking permit and your sniffing in the right direction. You're loosing a lot of money. Back in the day before all of this technology having a permit company made sense. However in this day and age it doesn't. Ultimately you have to get every scrap of information to the permit company in order to obtain it. Why not simply give this same information to the state DOT office and deal with them direct and save yourself thousands of dollars in processing costs? It's just the same but requires you getting used to giving just a little more time before you dispatch your truck or back it up depending on your position with the company you work for. State DOT offices have now picked up on the fact that technology saves money. So, if you have a computer doing all of the work for you then you can save huge amounts of money on man hours which is good for everyone involved. It's really easy to do in Illinois as they have a system called ITAP (Illinois Transporation Automated Permits) which works like a charm and is easy to use.
You can have your oversize or over-weight trucking permit approved quickly with the new Illinois DOT ITAP system.
The Illinois Transportation Automated Permits system is very user friendly and easy to get set up with. All you need is your DOT number and insurance informations as well as truck and trailer registration information and you are on your way to getting your new account approved We can show you how to get set up to get permits for your oversize and over-weight shipments as well as your permits in three simple steps.
Register your trucking company for an account with the Illinois DOT here by choosing your desired username.
You can login to your ITAP account here in order to apply for your oversize and over-weight trucking permits.
Kick back and relax! A whole team of professionals is processing your request!
Now is that too easy or what? Ordering Illinois oversize and over-weight trucking permits yourself from the state DOT is a breeze! You will save plenty of money over the course of a year and some even over a month. If you would like to share this information simply click on the green button above. If you would like to leave comments for our other visitors simply do so below. Thanks for visiting our website.