2022 Minnesota State DOT Shipping Laws, Regulations, Rules, Limitations for Oversize and Heavy-haul Trucking Permits

Share your knowledge with others below.!
Do I Need a Trucking Permit? Legal Load Limits in Minnesota
Minnesota maximum load limits before a trucking permit is required.
Length: Trailers no longer than 53 feet on designated highways. All other roads are 53 feet.
Width: 8 feet and 6 inches.
Height: 13 feet and 6 inches.
Weight: 80,000 pounds GVW, 20,000 pounds on a single axle, 23,000 pounds on tandem axles with spread limited to 20,000 pounds, 20,000 pounds on tridem axles, quadem axles is 18,000 pounds maximum.
Overhang: 3 feet in the front and anything over 4 feet in the rear must be red flagged during the day and red light at night.
Routine Oversize and Heavy-haul Trucking Permits in Minnesota
These maximum dimensions/weights are considered routine oversize or heavy-haul trucking permits in Minnesota:
Length: Combinations overall length over 75 feet requires a permit. Single vehicles that exceed 45 feet require a permit. Anything under 130 feet long is considered routine.
Weight: Single axle 20,000 pounds, 40,000 pounds on tandem axles (46,000 pounds with a bridge check), tridem axles 60,000 pounds, quadem axles 72,000 pounds, trunion axles 60,000 pounds. Gross weights: 5 axles 92,000 pounds, 6 axles 112,000 pounds, 7 axles 132,000 pounds, 8 axles 144,000 pounds. Over 150,000 pounds is a superload.
Width: Figure up to 14 feet to 16 feet as a routine permit. Anything over 16 feet wide may have routing issues and require a route survey.
Height: Over 13 feet and 6 inches require a permit. Up to 14 feet is easy, then at 15 feet and 6 inches, route restrictions start to apply. If over 15 feet and 6 inches you have the pleasure of paying for a route survey unless it's an easy short run then you may wiggle out of it.
NOTES: Farm equipment operating at less than 30 miles per hour may be exempt. Utility poles may be exempt.
Legal Travel Times for Oversize and Heavy-haul Loads in Minnesota
Travel times and restrictions for heavy-haul and oversize loads:
Travel times are primarily from 2 AM until 10 PM, except for holidays. Some areas have rush hour restrictions from 7:30 AM to 8:30 AM and 4:00 PM to 5:30 PM, so check your permit, as any applicable restrictions will be listed. Spring restrictions usually start late in February and end in May for heavy-haul loads. Night-time travel is simply defined as local times of sunrise and sunset. The state of Minnesota observes Central Standard Time.
Lights, Safety Flags, and Warning Signs for Heavy Haul and Oversize Loads in Minnesota
Required marking, safety flags, and warning signs for heavy haul and oversize loads in Minnesota:
Signs: Oversize load signs will need to meet the following requirements: be constructed of a rigid material or mounted on a flat surface that ensures the sign will remain flat and legible to all approaching traffic. Warning signs must be a minimum size of 18 inches tall and 84 inches wide. The background of all signs must be yellow with the letters "OVERSIZE LOAD" printed on them with a clear font no less than 10 inches tall and 1 and 3/8ths of an inch thick and black. The sign panel shall be lighted whenever used during nighttime transport. Whenever lighting a sign, it must be in a manner that illuminates it well enough to be seen from no less than 500 feet. Any oversize load that is over 12 feet wide requires oversize load signs. Oversize load signs are required on all vehicles and shipments that exceed 95 feet in length. All signs will need to be legible, clean, and in good condition whenever used. The appropriate and applicable sign will need to be mounted on the roof of the escort vehicle (not on the bumpers) whenever an escort vehicle or pilot car is required. Oversize load signs will need to be mounted on the truck's cab towing the shipment and on the rear of the trailer no less than 5 feet above the pavement. Signs will need to be displayed when escorting or moving an oversize load. The oversize load sign shall be required on any oversized loads with multiple dimensions. "WIDE LOAD" and "LONG LOAD" signs must be used on escort vehicles, whichever is applicable. Signs will not be permitted to extend beyond the width of the vehicle's fenders more than 6 inches to the left or the right of pilot car vehicles. The Minnesota DOT may even require additional signs if they determine it necessary.
Flags: Flags are required to be used on any projection(s) that extend more than 3 feet beyond the front bumper or 4 feet beyond the rear of the truck bed of any semi-trucks or when any loads exceed 9 feet wide and or 65 feet long. Flags must be either safety fluorescent red, yellow or orange and be no less than 18 inches square. They must be securely attached to all extremities of overhang, whether on the front, the rear, and at the corners at the widest point, so they are visible to approaching motorists.
Warning lights: Warning lights are required when traveling during night hours and must be visible from a distance of no less than 500 feet on a clear day. Simultaneously flashing warning lights will need to be spaced as far apart as possible and are required on the front and rear of the shipment and have a flash rate somewhere between 60 and 90 flashes permit. Lenses on all warning lights must be a minimum of 4 inches in diameter or have a minimum lense surface area of 12 and 1/2 inches. Instead of a pair of warning lights that flash simultaneously, either one or more strobe lights or rotating lights may be permitted.
When Pilot Cars or Escort Vehicles Are Required in Minnesota
Heavy-haul or oversize loads may require to be accompanied by an escort vehicle or pilot car if:
Length: 95 feet to 110 feet 1 pilot car or escort vehicle on the rear. Over 110 feet requires 1 front escort and 1 chase pilot car.
Width: Loads over 12 feet and 6 inches on most of the state roads requires one (but not all), 14 feet and 6 inches to 16 feet require 1 front pilot car and 1 rear escort on non-divided highways but only 1 rear on divided highways. Over 16 feet wide and they will require 1 lead pilot car and a Police/LPA on the rear. On less than 4 lane roads 1 front pilot car is required and on 4 lanes 1 rear escort is required. Up to 15 feet wide at which point a second escort is required. 18 feet or wider requires a police escort.
Height: If over 14 feet and 6 inches in height, you may be required to have a high pole depending on the route.
NOTE: Permits will state on them if they are valid for either 3 or 5 days.
Pilot Cars/Escort Vehicle Certifications and Requirements in Minnesota
Pilot car or escort vehicle mandatory operator certifications and vehicle requirements in Minnesota:
The state of Minnesota has two different types of pilot cars/escorts;
Civilian escorts/pilot cars
Peace officer escorts/pilot cars.
Let's learn about the two types first.
Civilian escorts/pilot cars:
A civilian escort is an individual with a valid driver's license and valid certification from Minnesota state DOT which has a reciprocal agreement (MVCSHTO) with the following states: Colorado, Florida, North Carolina, Oklahoma, Utah, and Washington state. Operators must be 18 years old and in a properly equipped automobile or pickup truck. This agreement allows other civilian escorts (pilot car operators) certified in participating states to operate independently.
Pilot car and escort vehicles can be pickup trucks, SUVs, vans, or passenger vehicles in good operating condition and properly equipped. The driver of a pilot car or escort vehicle must be a minimum of 18 years of age and have a valid driver's license. No pilot car or escort vehicle is permitted to tow any type of trailer or other vehicles when operating in the capacity of an escort or pilot car driver. A pilot car or escort vehicle operator is not permitted to perform other duties other than operating the vehicle. For example, suppose a rear steer is needed or a remote is utilized. In that case, the pilot car or escort vehicle operator is not permitted to participate in any of these operations. All escort vehicles and pilot cars must be equipped with a wide load or long load sign that shall be displayed on the top of the vehicle. This sign must be clean, clear, and visible to all traffic. In addition, rotating strobe or flashing amber lights must be installed in the center of the vehicle's roof and not be obstructed by any other signage. Multiple lights may be used provided they are not obstructed by anything and should be placed on the far right and left-hand sides of the upper portion of the vehicle. A pilot car operating in the capacity of a lead vehicle will need to proceed with the shipment by a minimum distance of 300 feet and no more than 700 feet. Rear escort vehicles or chase vehicles must follow the shipment at a close, safe distance that identifies it as part of the escorted shipment. Convoys are not permitted unless specifically authorized by the Minnesota state DOT.
2. Peace officer escorts: A peace officer escort is a Minnesota state-licensed peace officer using a state-authorized emergency vehicle displaying red and/or blue lights. A peace officer escort is the only type of escort permitted that has the ability to require on-coming traffic to yield to the right of way whenever an oncoming wide load encroaches over a 2 lane road center-line. A peace officer escort or pilot car will be required whenever a loaded truck's width extends over the roadway center-line and into on-coming traffic or whenever the loaded truck's dimensions require the truck to travel in the wrong lane of the roadway. The Minnesota DOT has determined if extreme hazards exist a peace officer escort or pilot car is the most reasonable solution to maintain road safety for motorists. The carrier must arrange for peace officer escorts or pilot cars whenever they are required whether it is specified on the permit or not. Any time a shipment may potentially cross over the center line a peace officer escort or pilot car is required.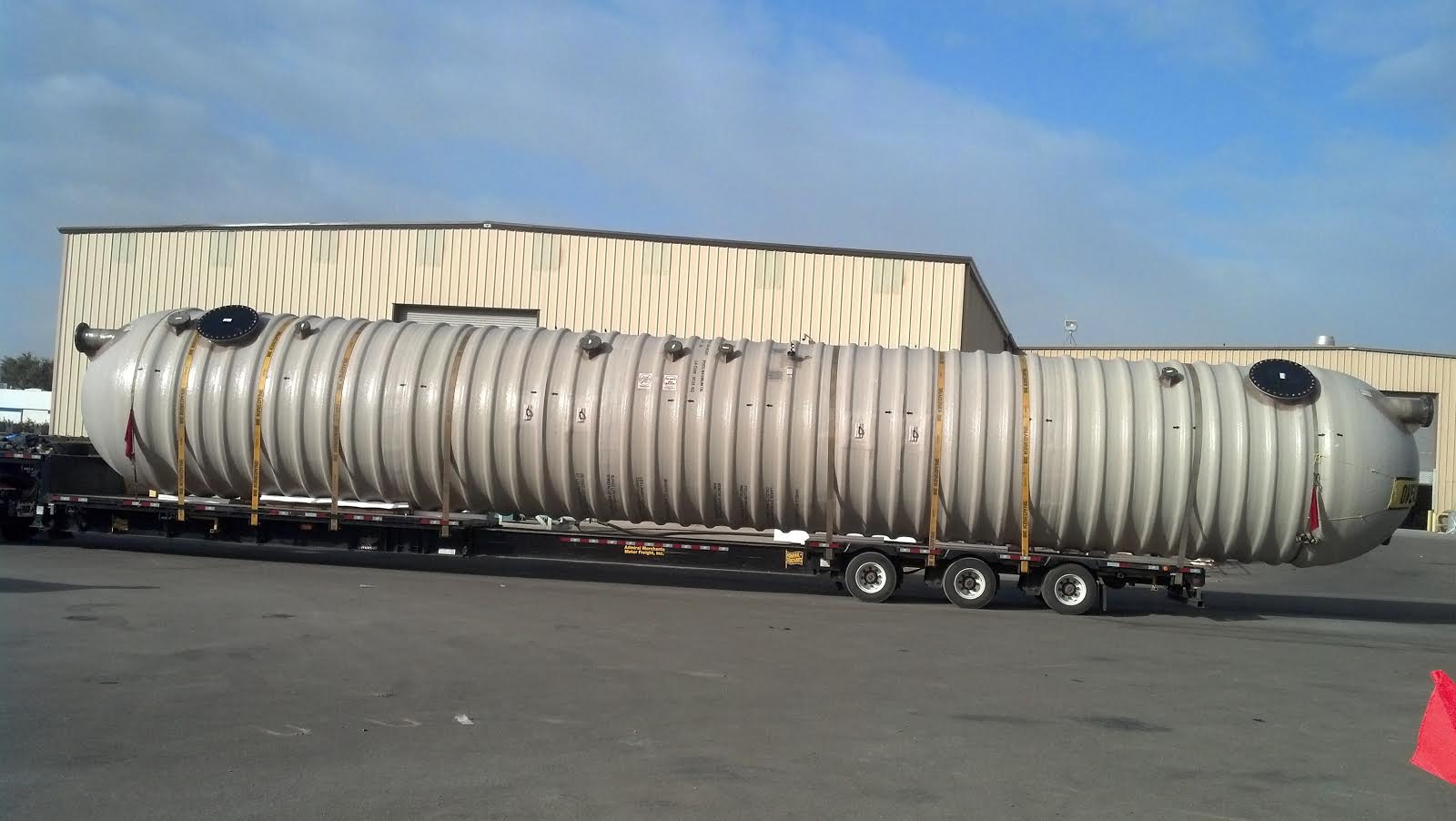 Minnesota DOT Contact Information and Notes
Minnesota DOT office and permit contact information:
Minnesota Administrative Truck Center
395 John Ireland Boulevard
St. Paul, MN 55155
Telephone line: 651-296-6000
Hours: Monday – Friday 8:30 AM – 3:00 PM (closed from Noon until 1 PM).
Website: www.dot.mn.gov
Central Standard Time
Notes: Minnesota is a member of the MVCSHTO agreement.
The information contained in these pages is research information primarily for use by oversize and overweight trucking company drivers, dispatchers, and pilot car companies. While every effort is put into maintaining the accuracy of this information you must absolutely verify this information with the Minnesota State DOT Permits office before commencing movement.
MORE USEFUL RESOURCES