Alabama statewide road conditions and highway closures.
Trucking, traffic, transportation alerts and road closures in Alabama:
Alabama uses a live system titled ALGO Traffic in order to publish road conditions, highway closures, traffic reports, travel times or restrictions and more. This is an excellent tool for checking seasonal restrictions as well as your intended routing.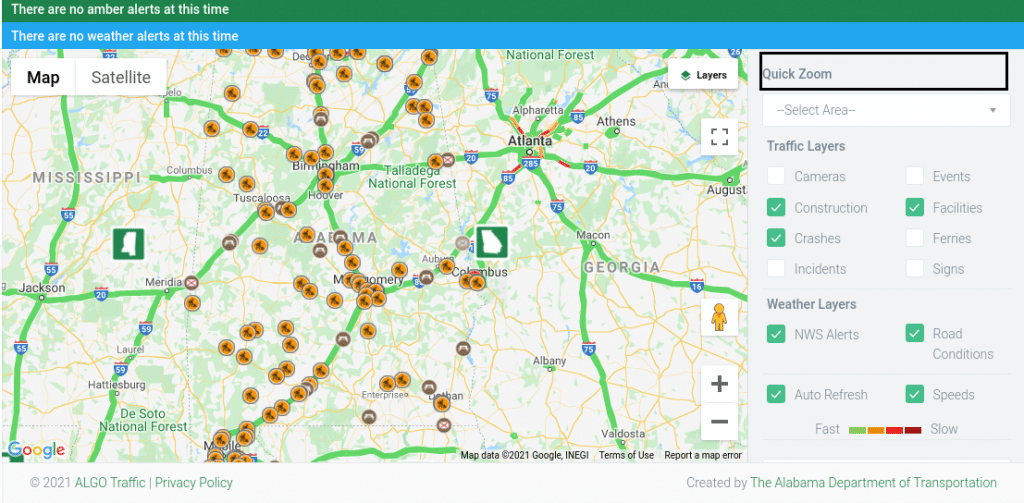 Note: If you are traveling under a special permit due to excessive weights or dimensions always refer to your permit first for discrepancies. If you have further questions contact the issuing state/province before commencing movement.