Florida statewide conditions of roads and highway closures.
If you're interested in live conditions and road closures within the state of Florida we provide see the feed below or click the map. Detour routes, wrecks, weather, construction zones, etc.  Whether you're trucking or traveling don't be delayed due to lack of information.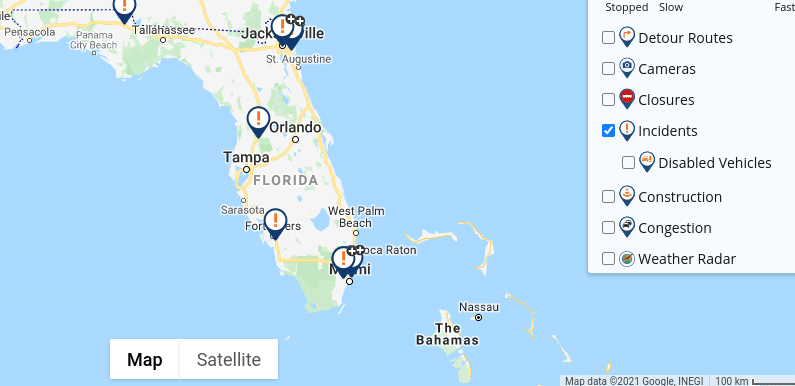 Live road conditions in Florida.