Home Funiture Transportation Services
Whether you've bought new or used home furniture or you're moving to a new house, we will help you transport them safely. With over a decade of experience, we know how to handle home furniture of all sizes and weights and ensure they're delivered on time and safely. When you book our home furniture shipping services, we assign your request to a dedicated specialist whom you can call anytime for updates. They will identify a suitable truck to transport your home furniture, acquire the paperwork, and dispatch the shipment. Whether you want to transport home furniture within the state or state to state, we will do it. Call Wide Load Shipping today for timely furniture transport services.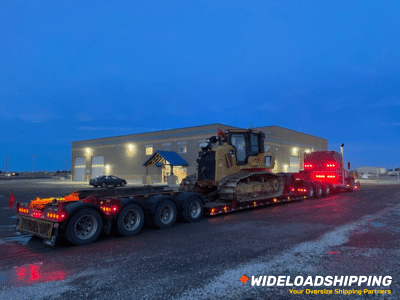 Fully Insured Home Furniture Shipping Services
When we arrive at the pick-up location of your furniture, we must inspect each piece and fill out its condition on a bill of lading form. That form helps us document the state of your home furniture before transport, and we're able to know if they acquired any new dents at the delivery location. On the bill of lading, we document if they have any cracks, scratches, number of pieces, color, weight, and other relevant details to help us confirm we delivered the right shipment and that it is in good condition. We fully insure every home furniture shipment to protect it against damage. In addition, we make you a holder of our insurance so that if any sort of compensation is needed, you can go directly to our insurer. Below are some of the home furniture we transport;
Couch Transport

Dining Set Shipping

Beds Transport

Console Shipping

Table Transport

Glass Furniture Transport
Get a Free Transport Quote Today!
Affordable Home Furniture Transportation Services
The cost of shipping home furniture varies from one shipment to another. It depends on the home furniture's weight, size, number, and other factors such as the distance. The more the home furniture is shipped, the larger the truck used and the resources. Wide Load Shipping will carefully pack your furniture and load it on a suitable truck for transport. We understand that your home furniture is valuable and will do everything in our power to ensure they arrive safely. For instance, we wrap furniture with shock-absorbing materials to ensure that during transport, the movement doesn't lead to breakage. In addition, our team ensures all the pieces are well secured in the truck before dispatch because too much movement leads to scratches and breaking.
Transport Your Load On The Right Trailer With Us
Double Drop Deck Trailer
Max Dimensions: 29FT Length, 8.5FT Width, and 11.5FT Height
Max Weight: 45,000LBS

Step Deck Trailer
Max Dimensions: 53FT Length, 8.5FT Width, and 11.5FT Height
Max Weight: 48,000LBS

Removable Gooseneck Trailer (RGN)
Max Dimensions: 53FT Length, 8.5FT Width, and 11.6FT Height
Max Weight: 150,000LBS

Flatbed Trailer
Max Dimensions: 53FT Length, 8.5FT Width, and 8.5FT Height
Max Weight: 48,000LBS

How To Transport Home Furniture
The home furniture is shipped using trucks for maximum protection against the elements and bad weather. Depending on the number of home furniture you're shipping, there are two options for transport. That's the less than truckload (LTL) and full truckload (FTL). Less than truckload (LTL) mode of transport is when your furniture doesn't fill up an entire truck and is shipped with loads owned by other people. This method is cost effective but can be slow because the drivers have to make regular stops to make deliveries along the way. The full truckload (FTL) method is used when an entire truck is full of your home furniture. This method is expensive compared to the other, but it's fast because the driver won't stop anywhere to make deliveries. Call Wide Load Shipping to transport your home furniture safely. 
Your dedicated transport agent provides you with an all-inclusive quote tailored to fit your needs. We pull the permits, handle route surveys, find the best driver, and more.
Once everything is in place, a driver is dispatched to pick up your heavy equipment. Your equipment is safely loaded and secured before setting off.
Your dedicated agent is available throughout the entire journey to answer any questions you may have. Your oversize load is delivered safely and on time. Get your transport quote now!