Florida oversize trucking permits for oversize and over-weight shipping help – DIY.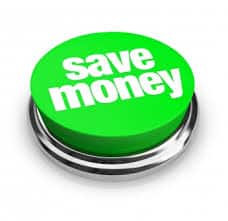 Do it yourself oversize and over-weight trucking permits for Florida.
So you've decided to start saving your trucking company some money eh? Well, doing your own oversize and over-weight trucking permits in this day and age is a smart idea. Why? Because state DOT offices have figured out that a streamlined permit ordering process will save huge amounts of money letting the customer who needs the actual permit do all of the work by inputting the information. You have to do it one way or the other whether it's with the permit company you already use or direct with the state you are applying in. Considering the costs a company charges to transfer the information you inputted onto the state application why not just cut out the middle man and save your company thousands or even tens of thousands of dollars yearly and do it yourself? It's easy and we'll show you how to order your own oversize and over-weight trucking permits as easy as 1,2,3. Once you get the hang of it you'll be off and saving your money in no time and ordering a truck permit will become routine work for you.
You can start filing for your own oversize and over-weight trucking permits for Florida today!
It's easy! The Florida state DOT office has created a new online system that is truck driver, dispatcher and owner operator friendly believe it or not and you don't even have to have an account to use their easy online oversize and over-weight truck permit system. All you do is fill out the information, click submit and they will bill your debit card. There's not need to pay a company anywhere from $30 to $60 per state to do that. We'll show you how to do it in 2 easy steps.
First go to the Florida DOT website and click on the "apply for permit" button, then fill out the form.
Kick back and relax. A whole team of state workers is working to get your trucking permit approved as you read.
If you are in a hurry and would like to check the status of the trucking permit you filed simply click here.
Now how about that? The Florida DOT has one of the easiest oversize and over-weight online trucking permit systems we know of. Save huge amounts of money using their easy online permitting system every single time you need to move an over-dimensional load. If you would like to share this page click the button above. If you would like to share your expertise with others simply use the form below to leave your comments for the next visitor. Thanks for visiting our website!