2020 Truck Safety Sting Results.
We've got a lot of our drivers and trucks out of service. No exact numbers this year yet.
The numbers are in for the Commercial Vehicle Safety Alliance's annual International Road check enforcement sting – held June 4-6, 2019. During these three days a total of 67,072 commercial vehicles were inspected in the USA and Canada. 12,019 trucks inspected (17.9% of them) were placed out of service due to violations and 2,784 drivers (4.2% of the trucks) were placed out of service for driver related issues.
The #1 violation was brake related issues. For the driver related issues the leading violation was hours of service.
Out-of-service vehicle conditions starting with the highest:
Vehicle Violations.
1. Braking system issues.
2. Tires and wheels.
3. Brake adjustment.
4. Properly secured loads.
5. Lighting devices.
6. Suspensions.
7. Steering mechanism.
8. Other.
9. Frames.
10. Coupling devices.
11. Drive line/driveshaft.
12. Fuel systems.
13. Exhaust systems.
Driver out-of-service violations starting with the highest:
Driver Violation.
1. Hours of service.
2. Wrong class license.
3. False log books.
4. Other.
5. Suspended license.
6. Drugs/Alcohol.
7. Expired license.
8. Violating license restriction.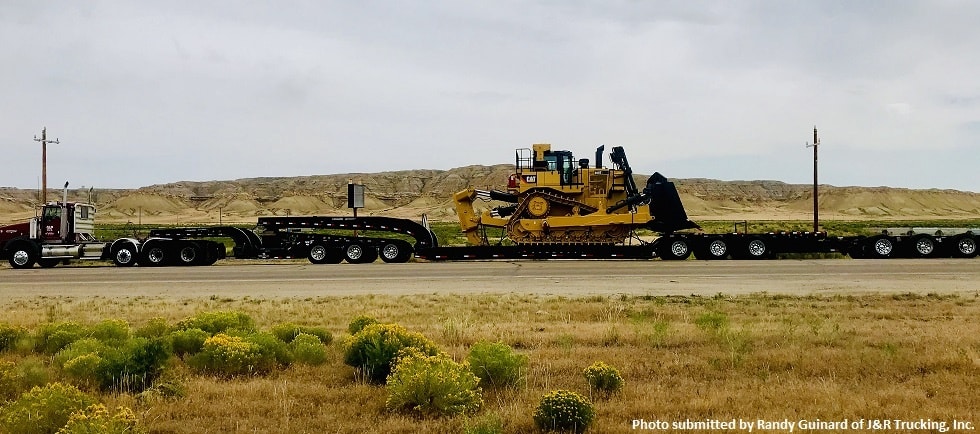 The CVSA said 3,851 commercial motor vehicles transporting hazardous materials/dangerous goods (HM/DG) were inspected and 527 vehicles were found to have out-of-service conditions, which is a 13.7% out-of-service rate for HM/DG vehicles. There also were 52 HM/DG drivers placed out-of-service – a 1.4% out-of-service rate for HM/DG drivers.
Each year, special emphasis is placed on a certain category of violations. This year's focus was placed on steering and suspension. Inspectors found 408 steering (2.5% of all out-of-service vehicle violations) and 703 suspension issues (4.3% of all out-of-service vehicle violations) during the International Roadcheck Enforcement sting.
During the three International Roadcheck Enforcement days the inspectors primarily conducted one of three inspection levels:
The North American Standard (NAS) Level I Inspection is a 37-step procedure that includes an examination of driver operating requirements and the vehicles overall mechanical fitness.
The NAS Level II Inspection typically includes everything that can be inspected without physically getting underneath the vehicle.
The NAS Level III Inspection is a review of driver requirements such as the drivers license, documentation (vehicle and load), log books, seat belt usage, etc.
It would be nice if we were given some numbers for the percentage of the trucks that serviced the OS/HH industry. Either way one must admit these numbers aren't a good reflection on our industry overall and these numbers can't be ignored – especially when the main issue involved are the breaks. We couldn't also help but to note the amount of violations for incorrect drivers license or suspension. One has to wonder if a insurance claim had to be filed for whatever reason if it would be valid (at all) since the actual driver of the truck wasn't supposed to be behind the steering wheel in the first place. This is dangerous territory for everyone involved including the public.
Interesting fact as well:
3,085 actual truck driver jobs have been lost due to companies going out of business so far in 2019.
We'd be happy to hear your comments below.