The Beluga Airbus Super Transporter.
Don't sell your truck and trailer just quite yet.
While the Beluga Airbus super transporter certainly looks like it could put a lot of folks out of work the of it reality is a little different. The Beluga is currently used primarily for transporting other air-crafts and air-craft parts. If a shipment we're to fit in this monstrosity it would definitely need to be a time sensitive shipment as the amount of jet fuel consumed just to get off of the ground would probably exceed the cost of transporting the same item over the road. Test flights are being done now with a commercially approved version expected to be released at the end of 2018.
Fact: The Airbus Beluga A300 600 supertransporter is the world's most volumetrically cavernous aircraft. It certainly looks like a Beluga whale!
Dry weight is 86 tons or 172,000 pounds.
Max payload of 94,000 pounds or 47 tons.
It can ship loads up to 123 feet long, 23 feet wide and 23 feet tall.
Load/unload time is 20 minutes.
Travels 567 miles per hour (mach .07) at an of altitude of 35,000 feet.
It's fuel capacity is 15,600 gallons.
Airbus Supertransporter being loaded from the front:
There's plenty of room for cargo and couch room in here: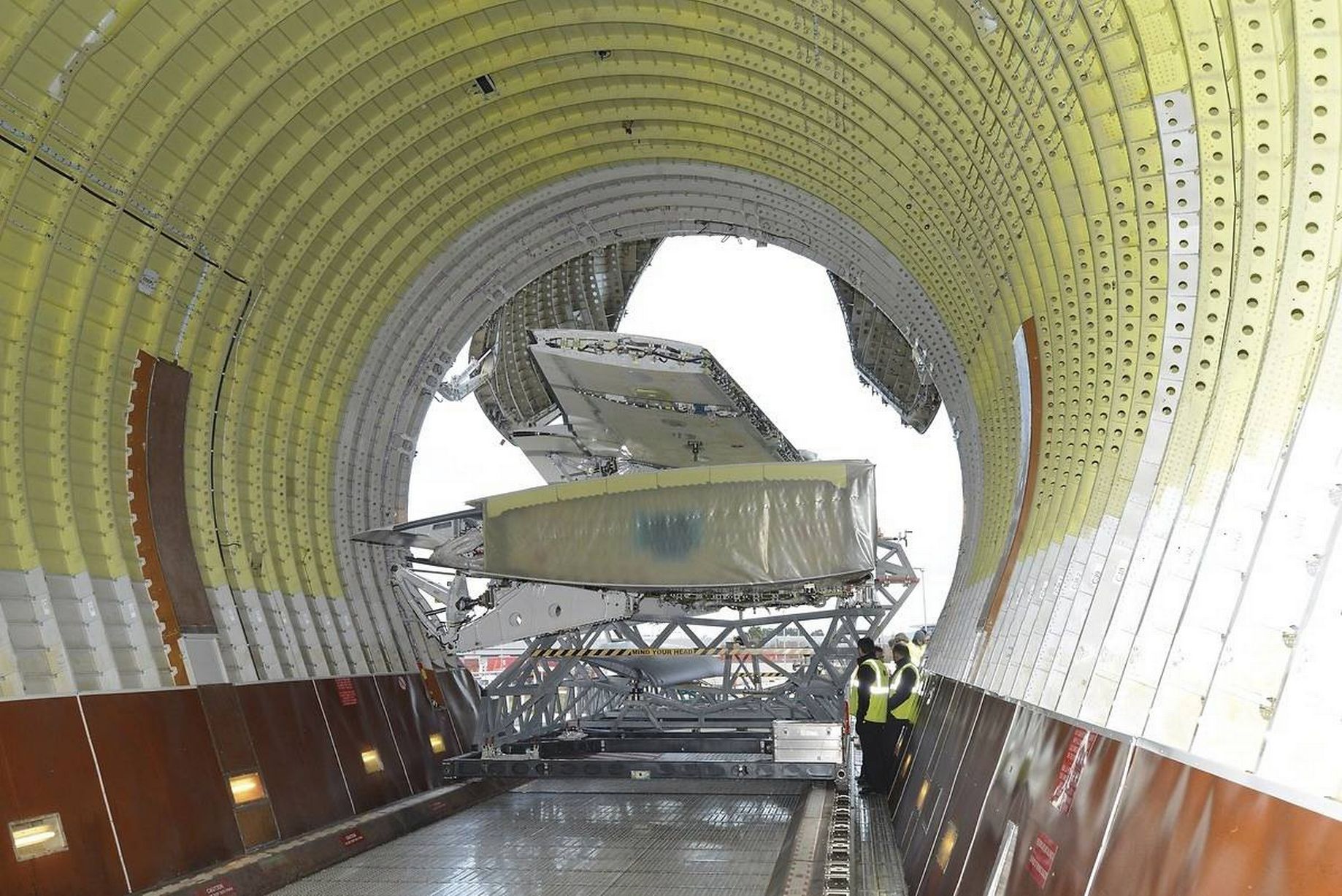 The newest version is the larger XL is based on an Airbus A330. The whale-themed livery was chosen a poll of all 20,000 Airbus employees. Of six choices, the smiling whale received 40 per cent of the votes to win. The BelugaXL will now undertake ground tests before first flights planned later in 2018.
Read more: http://www.traveller.com.au/first-airbus-beluga-xl-freighter-unveiled-with-whale-livery-h1269o#ixzz5KhfNAkFH
Follow us: @TravellerAU on Twitter | TravellerAU on Facebook
Reference: https://www.dailypost.co.uk/business/business-news/look-see-inside-airbus-beluga-8496882