Oversize Trucking Permit Calculator
WideloadShipping.com is working on a new software program designed to assist in calculating oversize trucking permits. The program is for dispatchers and sales personnel to calculate state permit costs for OD and OW (oversize and overweight) loads.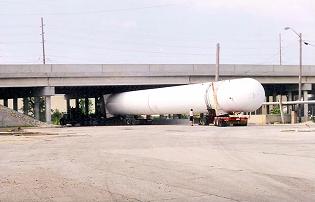 While many industry experts can do permit fee estimates on the fly based on years of knowledge they have in the industry, we've noticed the emergence of a new generation of people entering the OS/OW field that needs an oversize trucking permit calculator. To accurately bid on potential shipments in a timely fashion will help them immensely. The software program will have many features but will primarily be used for the estimation process in bidding. Providing a guide for the total estimated cost of each state trucking permit needed to successfully ship a load across single or multiple states.
This tool will be available to use for free online. Simply select the state in which you wish to check permitting costs and enter the load dimensions. Select submit, which will give you a final number based on your entered information. This is primarily for oversized shipments focusing on over-height and over-width loads. Overweight shipments require much more detailed information with many variables for many states. Each state has a different fee matrix for heavy haul shipments depending on their weight and, in some states, even the intended route of travel. So the tool is primarily targeted toward entry-level users in the industry until they can more easily estimate permit costs in each state. Heavy haul shipments require more in-depth research for permitting purposes as they are much more expensive in most cases. The tool is expected to be released sometime in mid-October and will be easily accessed from the website's main page.
Need assistance estimating the cost of trucking permits for a shipment you are working on? Feel free to contact our permitting department for assistance.