Reliable Aircraft Engine Shipping Services
In the dynamic world of aviation, the reliable and efficient transportation of aircraft engines is paramount. As a leading shipping company specializing in aircraft engine shipping services, we understand the critical role these engines play in the aviation industry. In this comprehensive guide, we will delve into what aircraft engines are, explore the different types of engines, and outline how our services ensure safe and timely delivery. At our premium shipping company, we take pride in our commitment to excellence and our role in keeping the skies above us moving smoothly. At our premium shipping company, we take immense pride in our commitment to excellence.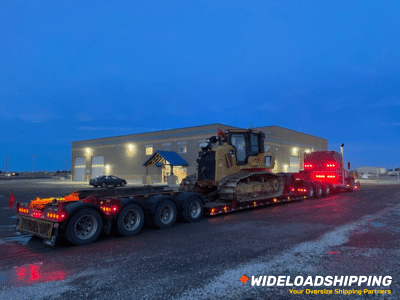 Our Aircraft Engine Shipping Services
Our team of dedicated professionals understands that we are not merely shipping engines; we are enabling the smooth and continuous operation of the aviation industry. The skies above us remain in constant motion, connecting people, businesses, and nations. Our role in this grand orchestration is to ensure that each engine reaches its destination safely and on time, contributing to the seamless flow of air travel worldwide. We don't just deliver engines; we deliver peace of mind to our clients and, by extension, to the countless passengers who rely on air travel to connect them with their dreams and destinations. Aircraft engines are the heart and soul of any flying machine. They are sophisticated pieces of engineering that provide the power necessary for an aircraft to soar through the skies. These engines are responsible for generating the thrust required to lift the aircraft off the ground, maintain its altitude, and propel it forward. Aircraft engines come in various shapes and sizes, each designed for specific purposes, from small piston engines used in general aviation to massive jet engines found in commercial airliners. Whether it's a turbofan, turboprop, or piston engine, their reliability is crucial for aviation safety and efficiency.
Get a Free Transport Quote Today!
Transport Aircraft Engine With Us
Wide Load Shipping transports engines of all aircraft. Below are the common aircraft engines we ship. 
Turbofan Engines: These engines are commonly found in commercial airliners and some military aircraft. They provide the high thrust needed for long-haul flights. Our specialized shipping services for turbofan engines ensure safe transportation, including rigorous preparation, secure handling, and temperature-controlled storage if required.
Turboprop Engines: Used in smaller aircraft, turboprop engines offer excellent fuel efficiency and reliability. Our shipping experts are well-versed in handling turboprop engines, ensuring their secure transportation to various destinations, including maintenance facilities and aircraft manufacturers.
Piston Engines: Often seen in general aviation aircraft, piston engines are reliable workhorses. Our tailored shipping solutions for piston engines encompass careful crating and handling, guaranteeing their protection during transit.
Jet Engines: These powerful engines are vital in military and some commercial applications. Our team is equipped to handle the complex logistics of jet engine transportation, including custom crating and secure fastening to prevent any damage during transit.

At our company, we employ cutting-edge technology, industry expertise, and a team of highly trained professionals to ensure the safe and efficient transportation of aircraft engines. Our services encompass door-to-door shipping, customs clearance, and tracking capabilities to keep you informed every step of the way.
Transport Your Load On The Right Trailer With Us
Double Drop Deck Trailer
Max Dimensions: 29FT Length, 8.5FT Width, and 11.5FT Height
Max Weight: 45,000LBS

Step Deck Trailer
Max Dimensions: 53FT Length, 8.5FT Width, and 11.5FT Height
Max Weight: 48,000LBS

Removable Gooseneck Trailer (RGN)
Max Dimensions: 53FT Length, 8.5FT Width, and 11.6FT Height
Max Weight: 150,000LBS

Flatbed Trailer
Max Dimensions: 53FT Length, 8.5FT Width, and 8.5FT Height
Max Weight: 48,000LBS

Reach Out to Our Professional and Reliable Company
Aircraft engines are the backbone of aviation, and their safe and timely transportation is crucial for the industry's smooth operation. We take pride in being your trusted partner for aircraft engine shipping services. Our extensive experience and commitment to excellence guarantee the secure delivery of engines, regardless of their type or size. Whether you are an aircraft manufacturer, maintenance facility, or aviation enthusiast, our services are tailored to meet your needs. Contact us today to discuss your aircraft engine shipping requirements and experience the peace of mind that comes with choosing a reliable and dedicated partner. Trust us to deliver excellence in every shipment, keeping the aviation industry soaring.
Your dedicated transport agent provides you with an all-inclusive quote tailored to fit your needs. We pull the permits, handle route surveys, find the best driver, and more.
Once everything is in place, a driver is dispatched to pick up your heavy equipment. Your equipment is safely loaded and secured before setting off.
Your dedicated agent is available throughout the entire journey to answer any questions you may have. Your oversize load is delivered safely and on time. Get your transport quote now!