Delivering Excellence in Aircraft Fans Shipping Services
Innovation and precision are paramount in the aviation industry. Aircraft fans play a crucial role in ensuring optimal engine performance. These intricate pieces of engineering are essential for maintaining aircraft safety, efficiency, and reliability. Aircraft fans, often referred to as fan blades or fan rotors, are critical components of modern jet engines. They are designed with utmost precision to efficiently draw in and compress air before it enters the engine's combustion chamber. This process contributes to the engine's thrust, fuel efficiency, and overall performance. Given their vital role, aircraft fans are manufactured to meet stringent quality and safety standards.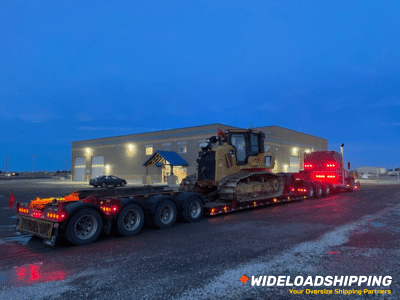 Specialized Shipping Solutions For Aircraft Fans Transport
Our shipping company understands the significance of aircraft fans and is dedicated to providing top-tier shipping services tailored to the unique needs of aviation professionals and enthusiasts. We recognize that aircraft fans are delicate and intricate pieces of machinery. Ensuring their safe transportation is our top priority. Our team of experts employs specialized load preparation techniques to secure these components during transit. Custom crates and shock-absorbent materials are used to protect against vibrations and impacts, guaranteeing that your aircraft fans arrive in perfect condition. Temperature and humidity fluctuations can adversely affect the integrity of aircraft fans. To mitigate this risk, we offer climate-controlled shipping options. Our state-of-the-art containers and vehicles maintain optimal conditions throughout the journey, shielding your valuable cargo from environmental factors that could compromise its performance. Whether you need to ship aircraft fans across the country or worldwide, we have you covered. Our extensive network and partnerships with reliable carriers allow us to offer both domestic and international shipping services. Every destination is remote, and no distance is too great for us to deliver your aircraft fans safely and promptly. We understand that each shipment is unique. That's why we work closely with our clients to create personalized shipping plans that cater to their specific requirements. 
Get a Free Transport Quote Today!
Tailored Aircraft Fan Shipping Solutions
Whether it's a one-time transport or a recurring service, we tailor our solutions to meet your demands. In the aviation industry, time is often of the essence. We offer expedited shipping options to ensure your aircraft fans reach their destination quickly and efficiently. Our commitment to on-time delivery means you can rely on us for critical shipments. While we prioritize the safety and speed of your shipments, we also understand the importance of cost-effectiveness. Our competitive pricing ensures you receive exceptional value for your shipping needs without compromising quality. Quality assurance is at the heart of our operations. Our experienced professionals meticulously inspect and monitor every shipment to guarantee its integrity. We adhere to industry standards and best practices, ensuring that your aircraft fans are handled with the utmost care and attention to detail. We believe in keeping our clients informed every step of the way. Our advanced tracking systems allow you to monitor the status and location of your shipment in real-time. You can trust us to provide transparency and visibility throughout the shipping process.
Transport Your Load On The Right Trailer With Us
Double Drop Deck Trailer
Max Dimensions: 29FT Length, 8.5FT Width, and 11.5FT Height
Max Weight: 45,000LBS

Step Deck Trailer
Max Dimensions: 53FT Length, 8.5FT Width, and 11.5FT Height
Max Weight: 48,000LBS

Removable Gooseneck Trailer (RGN)
Max Dimensions: 53FT Length, 8.5FT Width, and 11.6FT Height
Max Weight: 150,000LBS

Flatbed Trailer
Max Dimensions: 53FT Length, 8.5FT Width, and 8.5FT Height
Max Weight: 48,000LBS

Transport Aircraft Fans With Us
We are not just a shipping company but your trusted partner in ensuring aircraft fans' safe and efficient transportation. Our commitment to excellence, customized solutions, and dedication to quality set us apart in the industry. Whether an aviation professional or an enthusiast, you can rely on us to deliver your aircraft fans with precision and care. Contact us today to discuss your specific shipping needs and experience the difference of working with a company that understands the importance of aircraft fans in aviation. Together, we'll take your shipping requirements to new heights. Your aircraft fans deserve the best, and that's exactly what we offer. 
Your dedicated transport agent provides you with an all-inclusive quote tailored to fit your needs. We pull the permits, handle route surveys, find the best driver, and more.
Once everything is in place, a driver is dispatched to pick up your heavy equipment. Your equipment is safely loaded and secured before setting off.
Your dedicated agent is available throughout the entire journey to answer any questions you may have. Your oversize load is delivered safely and on time. Get your transport quote now!