Excellence in Aircraft Parts Shipping
At our premium shipping company, we take immense pride in our unwavering commitment to excellence within the aviation industry. With a profound understanding of the critical importance of timely and secure aircraft parts shipping, we have established ourselves as a reliable partner for organizations worldwide. Our dedication to ensuring the safe and efficient transportation of aircraft components sets us apart as leaders in the field of aviation logistics. With our profound insight into the intricacies of aviation logistics, we have positioned ourselves as a reliable partner for organizations worldwide and solidified our reputation as trailblazers in the field.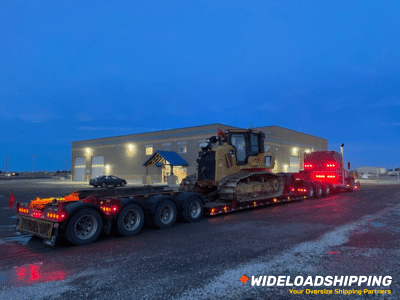 Tailored Solutions for Aircraft Parts Logistics
 Our dedication to ensuring aircraft components' safe, efficient, and precise transportation is a cornerstone of our company's ethos. We believe that every aircraft part is a crucial cog in the complex machinery of aviation, and the flawless movement of these components is integral to the success and safety of every flight. This unwavering commitment to excellence distinguishes us, making us the go-to company for aviation logistics solutions. Our commitment to serving the aviation industry goes beyond mere transportation. We understand that the aviation sector relies on the seamless operation of its intricate machinery, and any disruption can lead to significant consequences. That's why our range of aircraft parts shipping services is meticulously designed to meet and exceed this industry's rigorous demands. Within our comprehensive services, you will find a suite of transportation options tailored to your needs. We excel in providing express airfreight services, ensuring your critical aircraft components reach their destination with unmatched speed and efficiency. Additionally, we offer dedicated ground transportation solutions for when time is less of a factor, but security and care are paramount. Our specialized handling services come into play for delicate or oversized components that demand special attention. Our team is well-versed in the intricacies of handling these components, ensuring they are transported with the utmost care and precision, minimizing the risk of damage or mishandling. 
Get a Free Transport Quote Today!
Supporting Safety and Reliability in Aviation
What truly sets us apart, however, is the expertise of our team. Our professionals possess a profound understanding of aviation regulations and requirements. This knowledge is more than just a point of pride; it's a guarantee that every shipment we handle is in full compliance with industry standards and international regulations. You can rest assured that your aircraft parts will arrive safely and legally at their destination, minimizing any potential delays or complications. The aviation industry revolves around precision and reliability, and any disruptions or mishandling of aircraft parts can have far-reaching consequences. Our specialized services are born from the realization that the seamless operation of your aircraft goes beyond mere convenience – it's a matter of safety. Our company's unwavering commitment is driven by our unwavering dedication to supporting the aviation community. By ensuring that aircraft maintenance, repair, and assembly processes are never compromised due to logistical challenges, we play an essential role in upholding the highest safety and efficiency standards.
Transport Your Load On The Right Trailer With Us
Double Drop Deck Trailer
Max Dimensions: 29FT Length, 8.5FT Width, and 11.5FT Height
Max Weight: 45,000LBS

Step Deck Trailer
Max Dimensions: 53FT Length, 8.5FT Width, and 11.5FT Height
Max Weight: 48,000LBS

Removable Gooseneck Trailer (RGN)
Max Dimensions: 53FT Length, 8.5FT Width, and 11.6FT Height
Max Weight: 150,000LBS

Flatbed Trailer
Max Dimensions: 53FT Length, 8.5FT Width, and 8.5FT Height
Max Weight: 48,000LBS

Partner with us for Exceptional Aviation Logistics
In a world where every second counts, we stand ready as your trusted partner for all your aircraft parts shipping requirements. Our specialized services, combined with our team's extensive expertise, guarantee that your aircraft parts will be handled with the utmost care and delivered punctually every time. There is no need to leave the success of your aviation operations to chance. Take the next step toward achieving seamless logistics by reaching out to us today for a personalized consultation. Allow us to demonstrate how we can elevate your aviation logistics, ensuring the smooth operation of your aircraft. Your success in the skies is our highest priority. With us as your chipping companion, your aircraft parts are in capable hands, ensuring your aircraft's safety, reliability, and efficiency.
Your dedicated transport agent provides you with an all-inclusive quote tailored to fit your needs. We pull the permits, handle route surveys, find the best driver, and more.
Once everything is in place, a driver is dispatched to pick up your heavy equipment. Your equipment is safely loaded and secured before setting off.
Your dedicated agent is available throughout the entire journey to answer any questions you may have. Your oversize load is delivered safely and on time. Get your transport quote now!