Customized Fireplace Shipping Services
We provide a wide range of customized fireplace shipping services to cater to your every need. Regarding the seamless and secure transportation of fireplaces, our fireplace shipping services offer tailored solutions to accommodate various fireplace types. As a trusted shipping company, we understand that fireplaces come in diverse forms, each with its unique design, size, and material composition. From traditional wood-burning fireplaces to contemporary electric ones, we cater to a wide range of fireplace varieties, ensuring they are transported with the utmost care. Our experienced team is well-versed in handling different types of fireplaces, ensuring that each piece is treated according to its specific characteristics. We meticulously plan each shipment, considering each fireplace's size, weight, and material.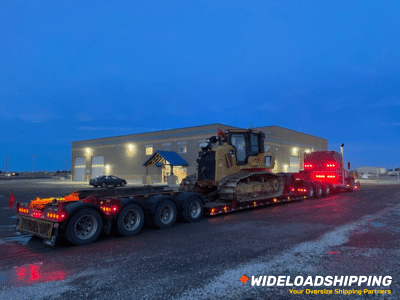 Transport Single or Multiple Fireplace With Us
Our commitment to excellence in fireplace shipping services ensures that whether you have marble, stone, or metal fireplaces, they will be packaged and transported securely, arriving at their destination ready to become the centerpiece of your space. Ensuring the safety of your fireplace during transportation is our primary concern. Our fireplace shipping services incorporate a comprehensive approach to safeguard your valuable pieces. We prioritize safety beyond conventional handling procedures, employing specialized safety materials and techniques to minimize the risk of scratches, chips, or any damage during transit. From the moment your fireplaces are entrusted to us, we use custom packaging tailored to each fireplace's dimensions and material. Our skilled handlers are trained to load and secure each fireplace carefully, ensuring stability throughout the journey. Our transport vehicles are also equipped with advanced suspension systems to absorb vibrations and shocks, further protecting your fireplaces. 
Get a Free Transport Quote Today!
Reliable Fireplace Shipping Services
Our commitment to safety measures guarantees that your fireplaces will reach their destination in pristine condition, free from imperfections. Over the years, we have transported countless fireplaces across the country. That's why transporting fireplaces for clients looking for reliable fireplace shipping services comes naturally for our team of experts. We have what it takes to make your fireplace shipping needs successful. Our consultants are always on standby to offer tailored solutions for all equipment shipping needs. When you choose our fireplace shipping services, you experience excellence in transportation. 
Transport Your Load On The Right Trailer With Us
Double Drop Deck Trailer
Max Dimensions: 29FT Length, 8.5FT Width, and 11.5FT Height
Max Weight: 45,000LBS

Step Deck Trailer
Max Dimensions: 53FT Length, 8.5FT Width, and 11.5FT Height
Max Weight: 48,000LBS

Removable Gooseneck Trailer (RGN)
Max Dimensions: 53FT Length, 8.5FT Width, and 11.6FT Height
Max Weight: 150,000LBS

Flatbed Trailer
Max Dimensions: 53FT Length, 8.5FT Width, and 8.5FT Height
Max Weight: 48,000LBS

Preserving the Elegance of Your Fireplaces
Opting for our fireplace shipping services means entrusting your valuable fireplaces to a partner that values precision, security, and professionalism. We understand that fireplaces are more than just heating elements – they embody charm and contribute to the ambiance of your space. Our commitment goes beyond transportation; it extends to preserving the inherent elegance of your fireplaces and providing you with a seamless experience. When your fireplaces are under our care, we assume responsibility for their secure handling and transport. Our team's expertise ensures proper packaging, handling, and timely deliveries. We maintain open communication throughout the process, providing updates on your shipment's progress. Your investment in fireplaces deserves the highest level of care, and our fireplace shipping services are designed to provide precisely that. Our shipping company is your trusted choice when you require efficient, reliable, and expert fireplace shipping services. Our ability to cater to different fireplace types, our commitment to safety measures, and the preservation of your fireplaces' elegance sets us apart as industry leaders. Your fireplaces deserve the best care; we ensure they receive it from start to finish. Contact us today to discuss your fireplace shipping requirements. Allow us to customize a transportation plan that aligns with your specific needs, ensuring your cherished fireplaces' secure and timely delivery. Entrust us with the responsibility of transporting your fireplaces and experience our services' excellence. Your fireplaces symbolize warmth and style and deserve the finest shipping solutions.
Your dedicated transport agent provides you with an all-inclusive quote tailored to fit your needs. We pull the permits, handle route surveys, find the best driver, and more.
Once everything is in place, a driver is dispatched to pick up your heavy equipment. Your equipment is safely loaded and secured before setting off.
Your dedicated agent is available throughout the entire journey to answer any questions you may have. Your oversize load is delivered safely and on time. Get your transport quote now!