Expert Mirror Shipping Services
We have a proven record and excel in offering mirror shipping services and similar delicate shipments. Regarding transporting mirrors, our mirror shipping services are a testament to our proven track record in handling delicate items. We have been shipping similar items over the years and have the resources and expertise to handle mirror shipments with the required professionalism. As a reputable shipping company, we have successfully managed similar shipments, demonstrating our expertise in safeguarding fragile and valuable possessions. Whether it's antique mirrors, decorative wall mirrors, or large floor mirrors, we understand the unique challenges associated with mirror transportation and have tailored our services accordingly.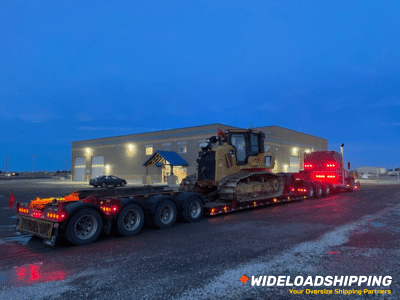 Delicate Item Handling: A Standard Process
Our experienced team's wealth of knowledge ensures that your mirrors are packaged and handled with the precision they require. Drawing from our past experiences, we apply proven techniques to prevent breakage and damage during transit. Our dedication to excellence in mirror shipping services has earned us the trust of customers who seek reliable solutions for their delicate items. With our expertise, you can rest assured that your mirrors will arrive at their destination unscathed and ready to enhance their new surroundings. Clients looking for mirror shipping services provider can look up to us to get the job done on time and efficiently. Transporting mirrors demands a meticulous and standardized approach to ensure their safety. Our mirror shipping services adhere to a standard process designed to handle delicate items carefully. From the moment you entrust your mirrors to us, we prioritize their protection. We begin by assessing each mirror's dimensions, weight, and fragility. Based on this assessment, we determine the appropriate packaging materials and techniques required for secure transit.
Get a Free Transport Quote Today!
Tailored and Safe Mirror Shipping Services
 Our skilled handlers employ custom crates, cushioning, and protective coverings to shield your mirrors from potential harm. Attention is paid to ensuring minimal movement within the packaging, preventing any risk of shattering. Additionally, our transport vehicles have advanced suspension systems to minimize vibrations during transit. Our commitment to standardized handling procedures guarantees that your mirrors will undergo a secure journey, arriving at their destination in pristine condition. Whether you are a business looking to transport mirrors to your establishment or need a door delivery, we have what it takes to make each shipping successful. Our team's expertise ensures proper packaging, handling, and timely deliveries. We maintain transparent communication throughout the process, offering you updates on your shipment's progress. Your investment in mirrors deserves the best care, and our mirror shipping services are designed to provide just that. Our shipping company is your trusted choice when you require efficient, reliable, and expert mirror shipping services.
Transport Your Load On The Right Trailer With Us
Double Drop Deck Trailer
Max Dimensions: 29FT Length, 8.5FT Width, and 11.5FT Height
Max Weight: 45,000LBS

Step Deck Trailer
Max Dimensions: 53FT Length, 8.5FT Width, and 11.5FT Height
Max Weight: 48,000LBS

Removable Gooseneck Trailer (RGN)
Max Dimensions: 53FT Length, 8.5FT Width, and 11.6FT Height
Max Weight: 150,000LBS

Flatbed Trailer
Max Dimensions: 53FT Length, 8.5FT Width, and 8.5FT Height
Max Weight: 48,000LBS

Affordable Mirror Shipping Services All Year Round
Selecting our mirror shipping services means partnering with a company that values expertise, precision, and the safe delivery of your valuable items. We understand that mirrors hold both practical and aesthetic value – they contribute to the aesthetics of your space while serving functional purposes. Our commitment extends beyond transportation; it encompasses our dedication to safeguarding your mirrors and providing a worry-free experience. From the moment your mirrors are entrusted to us, we take on the responsibility of their secure handling and transit. Our successful history of handling similar delicate shipments and our commitment to a standardized handling process sets us apart as industry leaders. Your mirrors deserve the highest level of care, and we ensure they receive it from start to finish. Contact us today to discuss your mirror shipping requirements. Let us tailor a transportation plan that aligns with your specific needs, ensuring your cherished mirrors' secure and timely delivery. Entrust us with the responsibility of transporting your mirrors and experiencing our services' excellence. Your mirrors reflect more than just images – they reflect your taste and style and deserve the finest shipping solutions.
Your dedicated transport agent provides you with an all-inclusive quote tailored to fit your needs. We pull the permits, handle route surveys, find the best driver, and more.
Once everything is in place, a driver is dispatched to pick up your heavy equipment. Your equipment is safely loaded and secured before setting off.
Your dedicated agent is available throughout the entire journey to answer any questions you may have. Your oversize load is delivered safely and on time. Get your transport quote now!