Trustworthy TV Shipping Company
We incorporate high-end technology for streamlined TV shipping services. When it comes to shipping TVs, our TV shipping services have harnessed the power of innovative technology to ensure a seamless experience. As a forward-thinking shipping company, we understand the significance of convenience in transporting fragile items. From expansive flat screens to complete home theater setups, we have integrated cutting-edge technology to guarantee that your TVs are transported with care and efficiency. Over the years, we have built our reputation as a trustworthy shipping services provider. Our TV shipping services are offered with the same professionalism and efficiency. Clients looking to relocate or ship a new large TV to their doorstep can count on us to deliver on time.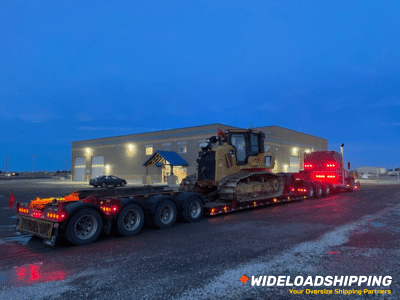 Tailored TV Shipping Services
Our seasoned team employs state-of-the-art tracking and communication systems that keep you well-informed throughout the journey. Our technological advancements enable real-time monitoring of your shipment's progress, providing transparency and peace of mind. By embracing new technology, we ensure that your TVs are packaged securely, loaded safely, and transported using the latest methods, ensuring their arrival at the destination in impeccable condition. We recognize that TVs are more than mere electronics – they represent a central aspect of modern living, providing home entertainment and connectivity. Our TV shipping services are designed to cater to this modern convenience. Our innovative approach guarantees that you can easily transport your TVs, whether you're relocating or upgrading your entertainment setup. The integration of new technology streamlines the entire process. We handle pickups, ensure secure packaging, and provide real-time tracking, empowering you to stay informed about your TV's journey. Our tailored convenience allows you to concentrate on settling into your new space or configuring your entertainment area while we manage the transportation details. With our TV shipping services, anticipate your TV's arrival, ready to enhance your viewing experience.
Get a Free Transport Quote Today!
Custom Solutions For Your TV Transport
 Opting for our TV shipping services signifies entrusting your valuable electronics to a partner that values innovation, convenience, and professionalism. TVs encompass more than screens – they embody your entertainment choices and your embrace of top-notch technology. Our commitment goes beyond transportation; it extends to ensuring the secure passage of your TVs, integrating the latest technologies to elevate your shipping experience. Our consultants are always on standby to listen to your requisites and develop customized solutions for you. With streamlined shipping services proven countless times, all you have to do is make a call or talk to one of our consultants, and we will have your TV at your doorstep in no time. 
Transport Your Load On The Right Trailer With Us
Double Drop Deck Trailer
Max Dimensions: 29FT Length, 8.5FT Width, and 11.5FT Height
Max Weight: 45,000LBS

Step Deck Trailer
Max Dimensions: 53FT Length, 8.5FT Width, and 11.5FT Height
Max Weight: 48,000LBS

Removable Gooseneck Trailer (RGN)
Max Dimensions: 53FT Length, 8.5FT Width, and 11.6FT Height
Max Weight: 150,000LBS

Flatbed Trailer
Max Dimensions: 53FT Length, 8.5FT Width, and 8.5FT Height
Max Weight: 48,000LBS

We Transport TVs For Individuals and Businesses
From the instant your TVs are entrusted to us, we shoulder the responsibility of their secure and hassle-free transportation. Our team's expertise guarantees proper handling, utilizes advanced packaging techniques, and ensures timely deliveries. Transparent communication remains integral as we update you about your shipment's progress. Your investment in entertainment merits the highest care, and our TV shipping Services are meticulously designed to provide precisely that. If you're looking for efficient, dependable, and technologically advanced TV shipping services, our shipping company is the ultimate choice. Our incorporation of new technology, alongside our commitment to tailored convenience, sets us apart as leaders in the field. Your TVs warrant care, and we ensure they receive it throughout the entire process. Contact us today to discuss your TV shipping requisites. Allow us to tailor a transportation plan that aligns with your distinct needs, ensuring your prized electronics' secure and timely delivery. Trust us to manage your TVs with the same dedication and diligence you hold for your property. 
Your dedicated transport agent provides you with an all-inclusive quote tailored to fit your needs. We pull the permits, handle route surveys, find the best driver, and more.
Once everything is in place, a driver is dispatched to pick up your heavy equipment. Your equipment is safely loaded and secured before setting off.
Your dedicated agent is available throughout the entire journey to answer any questions you may have. Your oversize load is delivered safely and on time. Get your transport quote now!