Hawaii oversize trucking permits for oversize and over-weight shipping help – DIY.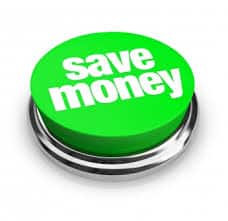 Do it yourself oversize and over-weight trucking permits for Hawaii.
With the economy being as tight as it is every company, not just oversize and over-weight trucking companies have to look for areas that they can cut spending in. We've found and identified such an area and it's with oversize and over-weight trucking permits. With technology rapidly advancing state offices are too. Many DOT offices have learned that automation saves money as with the permit business now as well. While not all of them are up to speed many are and most all have streamlined their trucking permit processes. What this means is that it isn't real hard to obtain the proper permits for shipping oversize and over-weight freight so why not deal directly with the state yourself and save money? While Hawaii oversize trucking outfits don't have to worry about crossing multiple states they can still benefit from the technology that has advanced in these modern times by do it yourself trucking permits.
We can show you how to start obtaining your own oversize and over-weight trucking permits in just a few clicks.
With the Hawaii DOT office of transportation processing a low volume of trucking permits for oversize and over-weight shipping the need for a online permitting system is not as crucial in saving man hours but that still doesn't mean it a hard this to do. In fact, you can start ordering your own permits today in as little as two steps but let's call if 3 just for the fun of it. It goes like this:
Print up the application and fill it out. You can do that here.
Fax it in to the number on the application as soon as you have filled it out.
Relax and do something else as your permit is on it's way to being approved by a state team of professional.
So, there's really no reason at all to worry about paying someone else to so something for you that you do most of the work anyway. Don't you have to provide all of this information to the company you currently use for trucking permits anyway? Please share your comments below with our other viewers and help pass it on.