Idaho oversize and over-weight trucking permits. Do it yourself – DIY easy!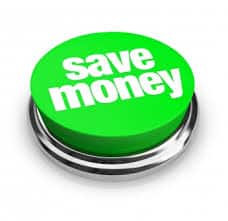 You can save your trucking company a considerable amount of money today fairly easy.
Looking for ways to save money? Oversize and over-weight trucking permits is a good way to start. With all of the new technology here to stay state DOT offices have found ways to cut spending costs by automating the trucking permit process by streamlining the process online. While the Idaho DOT is not as advanced as many states they still have created an online interface for dealing with oversize and over-weight trucking permits which works to the advantage of the dispatcher or driver for OS and OW trucking companies looking to save money. The process is pretty simple and can save you a bundle in the overall picture – something that permit processing companies aren't exactly jumping with joy to let you know since their livelyhood depends on your continued business of ordering permits. It used to be that the service was worth it but they're just too easy to obtain these days and we can not only point you in the right direction but show you how.
You can have your oversize or over-weight trucking permit approved in just a few hours.
Not only that it's pretty easy too. Idaho DOT has a pretty interesting program for issuing single trip permits for oversize and over-weight trucking companies. You simple answer a few questions over the phone and you are ready to go. For annual trucking permits you create an online account. As long as you pay for each permit as you go with a debit card you are good to go. If you wish to continually deal with Idaho and be billed for their trucking permits you can put up a $1000.00 bond – THIS IS NOT REQUIRED. So let's get started:
For single trip permits simply have the answers to these questions ready and call then number below.
If you wish to create an account for annual permits that information is here.
submit the permit and relax as the state is working on getting it approved.
Not so bad at all right? Now if you get it the hang of doing your own trucking permits all of the time you will be on your way to saving your trucking company thousands if not tens of thousands of dollars every year. Online technology has made it much easier for the driver or dispatcher to obtain their own oversize and over-weight trucking permits so you might as well enjoy the savings while you can and move on. It's just another spoke in the wheel for OS/OW trucking. If you liked this article and would like to share it simply click the button above. If you have comments that you'd like to leave for our other visitors please use the form below to do so and thank you for visiting our site.