Iowa oversize trucking permits and over-weight are easy!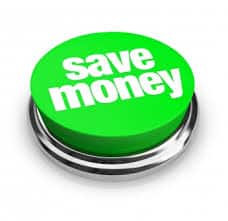 Filing for oversize and over-weight trucking permits in Iowa are super easy and save your trucking company money.
Nothing like finding a way to cut down on operating costs these days. You will find that dealing directly with the Iowa state DOT is easier than ever these days. Something that trucking permit companies aren't real eager to let you know. With technology the next thing in line is automation in order to cut labor costs. Well the states are finally catching up and American and Canadian trucking companies need to be hip to this if they intend on maximizing profits in lean times. Heavy haul and oversize trucking companies spend tens of thousands of dollars obtaining their permits yearly. It works like this: you enter all of your data to the permit website. They in turn forward all of that same data to the state DOT office. Then the DOT issues your company a permit. Sometimes it's sent to you direct and other times it's forwarded depending on the state rules and regulations. The bottom line here is that heavy haul and oversize carriers can now simply deal with the state direct without paying someone in the middle. Why bother? Back in the day this was a necessary service but these days totally unnecessary. You just need a little know how to get rolling.
You can be ordering your own permits with the same amount of effort on your own today.
Odds are if you are using a trucking permit company that all of your data is already in the state DOT database. That's right. The trucking permit company that you've been forking the extra dough to had to forward your DOT info, insurance and VIN numbers to the state anyway so odds are they already have it all on file. We can get you rolling in no time. In fact, 3 simple steps. Check this out.
If you'd like to create an account simply call: 515-237-3264 48 hours in advance. Or if you need to get a quick permit you can print and fax this application and fax it to the number on it.
If you have an account and you wish to login to it you may do so by clicking here. Or by clicking here and then clicking on "Request Permits" as some browser do not like the pop-up window.
Kick back a relax! A whole team of professionals is scurrying to get your trucking permit approved!
Hey is that killer or what? Talk about saving some money. It will take you a little while to get into the swing of all of this but once you do it will become routine and you will be on your way to saving huge amounts of money over a relatively short period of time. If you'd like to share this with others you can click the green button above or if you'd like to comment to help out other visitors please do so below. Thanks for visiting us!