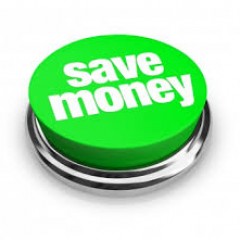 Learn to order Kansas oversize trucking permits. Do it yourself – easy and cheap!
Your trucking company can start saving money today by ordering their own oversize trucking permits – DIY easy!
If you're looking to make cutbacks on the amount your oversize trucking company spends the fist thing you need to look at is how much do you spend on oversize trucking permits every year? If your like most trucking companies in the industry this is a major part of your overhead so in reality your are looking at saving potentially thousands of dollars. The oversize and overweight trucking permit industry is BIG business and we'll tell you why. State permit agencies have been capitalizing on the computer age by offering online automated oversize permit services which saves them time and money when a oversize or overweight trucking permit can be issued by a computer rather than a person. So, what this means is getting and ordering the Kansas trucking permits you need is easy – something that private permit processing companies aren't so eager to let you know about. Basically all they do is copy and paste (in a manner of speaking) the exact same data you give to them onto the oversize or overweight trucking permit application and forward it to the state. Sure it takes a minute to get you into the state permitting order system for the first time but once that's done the rest is cherries. If you you've already ordered a Kansas trucking permit from this state your golden as it's already in there.
You can get your oversize or overweight trucking permit ordered from the Kansas DOT quick and easy!
If you need to learn to order Kansas DOT trucking permits then you are in the right place. We can show you how to order oversize or overweight or heavy haul trucking permits from Kansas DOT in 3 easy steps. Just follow the directions below.
With Kansas state you must first check your routing then print and fill out the trucking permit ($20).
Fax it back to the number towards the top of the application. Be sure to include debit card info.
Kick back and relax and team of state employees is scurrying to get your application approved.
Is this the easiest way to order Kansas oversize or overweight trucking permits or what? It's cheap, super easy and best of all you are dealing with the state direct. No more paying out $30 to $65 or more on ordering trucking permits for the state of Kansas, yeee-haw! If you'd like to share this article simply click the button above for different methods. If you'd like to comment please do so using the form below. Thanks for visiting our website and happy trucking permit ordering for you!