Home Goods Shipping Services You Can Rely On
We provide seamless door-to-door home goods shipping services. Regarding the hassle-free transportation of your cherished home goods, our home goods shipping services stand out as your ultimate solution. With a commitment to providing seamless door-to-door deliveries, our shipping company specializes in catering to the diverse needs of homeowners and families seeking safe and timely transport of their belongings. From furniture and appliances to personal items, we understand the value of your possessions and ensure they reach their destination intact. Our experienced team takes pride in offering a personalized approach to home goods shipping.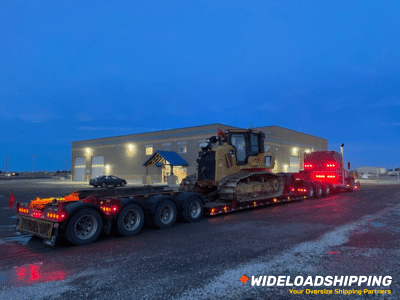 Certified Home Goods Shipping Services Provider
We meticulously plan each shipment, ensuring your items are properly packaged, labeled, and protected. Whether moving to a new home or sending goods to a loved one, our dedication to door-to-door service guarantees a smooth journey from your doorstep to the desired destination. With our expertise, you can trust that your home goods will be handled carefully. At our shipping company, your peace of mind is our priority. We offer certified home goods shipping services, ensuring that your belongings are in capable hands. Our skilled handlers are trained to handle a wide range of home goods, employing industry-approved techniques to ensure proper packaging, loading, and unloading. With our certified services, you can rest easy knowing that your items are managed by professionals who understand the importance of secure transport. Security is at the heart of our approach. With all that's happening in the shipping industry, we safeguard your information when choosing our home goods shipping services. We go above and beyond to protect your home goods during transit. After the shipping services, we follow up to ensure our customers are satisfied. Our transport vehicles have advanced tracking systems, allowing real-time monitoring of your shipment's progress. 
Get a Free Transport Quote Today!
Local and International Home Goods Shipping Services
Our certified services include stringent security measures to deter unauthorized access, safeguarding your valuable belongings throughout their journey. Whether you're moving locally or internationally, our commitment to certified service ensures a worry-free shipping experience. Our network of carriers is carefully curated to align with our values of quality and reliability. We collaborate only with carriers that share our dedication to customer satisfaction, secure handling, and timely deliveries. This collaborative effort guarantees that your home goods receive the attention and care they deserve, regardless of distance. With our global reach and network of carriers, your home goods are in capable hands from start to finish. 
Transport Your Load On The Right Trailer With Us
Double Drop Deck Trailer
Max Dimensions: 29FT Length, 8.5FT Width, and 11.5FT Height
Max Weight: 45,000LBS

Step Deck Trailer
Max Dimensions: 53FT Length, 8.5FT Width, and 11.5FT Height
Max Weight: 48,000LBS

Removable Gooseneck Trailer (RGN)
Max Dimensions: 53FT Length, 8.5FT Width, and 11.6FT Height
Max Weight: 150,000LBS

Flatbed Trailer
Max Dimensions: 53FT Length, 8.5FT Width, and 8.5FT Height
Max Weight: 48,000LBS

Home Goods Shipping Services All Year Round
We understand that home goods may need to travel far and wide, and our extensive network enables us to cover domestic and international destinations. Through strategic partnerships, we connect you with carriers that uphold our commitment to secure and efficient shipping. No matter where your home goods need to go, our network ensures they arrive safely and on schedule. Our shipping company is your trusted partner when you require efficient, certified, and reliable home goods shipping services. With our focus on seamless door-to-door deliveries, certified handling, and a widespread network of carriers, we stand as leaders in home goods transportation. Your possessions deserve the best, and we are committed to delivering excellence in every aspect of our service. Contact us today to discuss your home goods shipping services. Allow us to understand your specific requirements and tailor a transportation plan that ensures the safe and timely delivery of your cherished belongings. Trust us to handle your home goods with care and precision and experience the superior level of service that sets us apart. Your home goods deserve nothing less than the highest quality shipping solutions.
We Ship the Following Home Goods And More!
Transporting Home Goods On a 20Ft Container
Specs: 20L 8W 8.6H
Weight: 15,000lbs
Origin: Austin, TX
Destination: Anchorage, AK
Broker Name: Janelle F.
Shipping Home Goods To Marengo, IN
Specs: 20L 8W 8.6H
Weight: 11,680lbs
Origin: Chicago, IL
Destination: Marengo, IN
Broker Name: Janelle F.
20 FT Container Filled With Home Goods
Specs: 20L 8W 8.6H
Weight: 11,680lbs
Origin: Chicago, IL
Destination: Marengo, IN
Broker Name: Janelle F.
Your dedicated transport agent provides you with an all-inclusive quote tailored to fit your needs. We pull the permits, handle route surveys, find the best driver, and more.
Once everything is in place, a driver is dispatched to pick up your heavy equipment. Your equipment is safely loaded and secured before setting off.
Your dedicated agent is available throughout the entire journey to answer any questions you may have. Your oversize load is delivered safely and on time. Get your transport quote now!